Discussion Starter
•
#1
•
I really love it. I'm really happy with the quality of the collar and it's not too thick (which I'm always worried about with leather). It's perfect. I also love how it's tapered down at the buckle... the width is 5/8" and tapered down to a 1/2" buckle. Perfect for my 16lb Jackson. I love the style, too. This was actually a cat collar they turned into a dog collar for me.
VERY pleased.
PS, I didn't think about the Fetching Tag being aluminum and I chose the brass for the collar -- oops. But oh well.
I think the brass hardware looks nice against his coat color.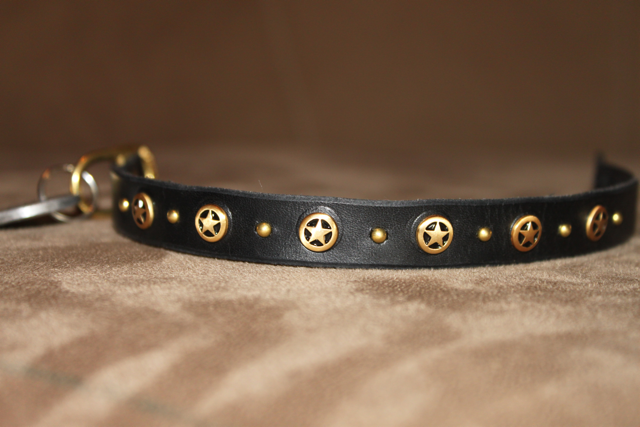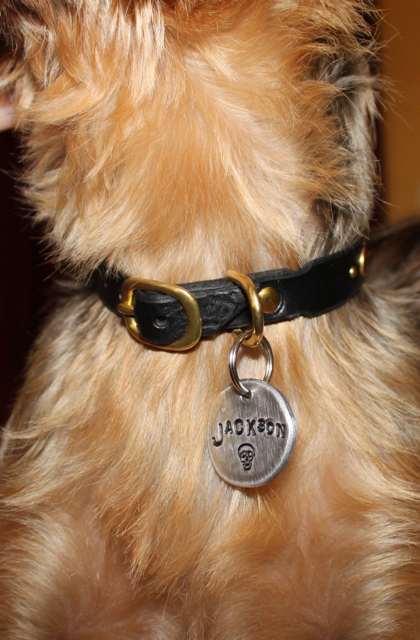 www.pacocollars.com