Today I went our to help my friend again and I got to meet some new dogs. All are sweet, loving, and just waiting for attention. We made out rounds and every chance I got I took pictures. Here they are..
First we went over where the cat colony is. I saw a new face, but couldn't get to close. He's cross eyed too.
This is another favorite, but it looks like he's been getting into fights. Didn't mind being picked up for his picture though.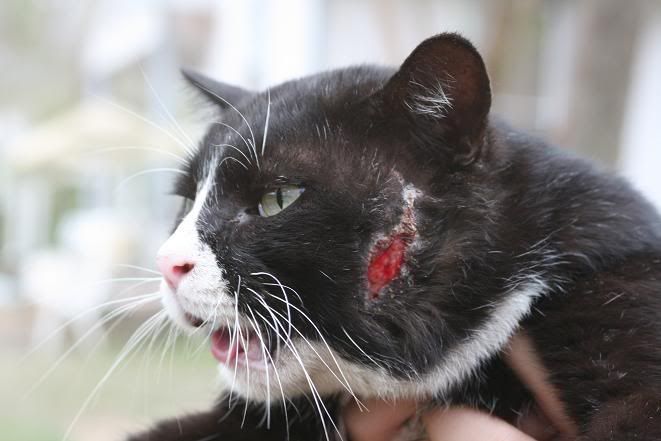 And near the cats is the mama dog where they sold all of the pups except one. I took pictures a while back when they were all just weeks old.
This is mama
And a blurry one of the last puppy
*Plenty More*