Discussion Starter
·
#1
·
*Stay with me cause there are a lot of pictures*
This weekend has been the most relaxing one I've had in a very long time. Since I quit my job last week (yeah verrrrry long story) I've had a ton on my mind and too much time on my hands.
So we packed up and headed out of town to the lake. Since Buster and Mahalo got to go last time; Duncan, Teddie and Velma went this time. This was the first time for Velma at the lake and I think it's safe to say she enjoyed herself.
It's a two hour drive to the lake house and she slept the entire way! Every time we got in the car she would fall asleep within ten minutes. I mean full on snoring, twitching the whole nine yards.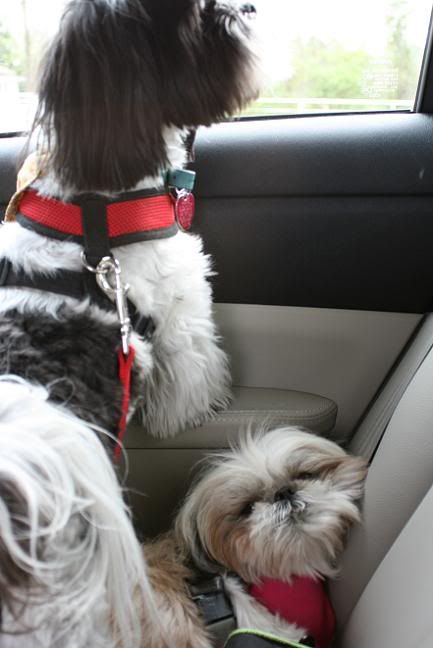 And this is her happy face. We had just gotten back in the car from the flea market in town. She is still going through her HW treatment so she couldn't walk a lot of the way and was carried most of the time. However she had fun smelling the weird smells and being told how pretty she was by a ton of strangers.
I went outside to get a few pictures while it was still light and this is what I came back to. Velma was panicking and Teddie was barking up a storm at her.
Velma also discovered what being a real dog is! She found the doggy bones and took her snaggle teeth to it. Man did she have fun chewing on that bone!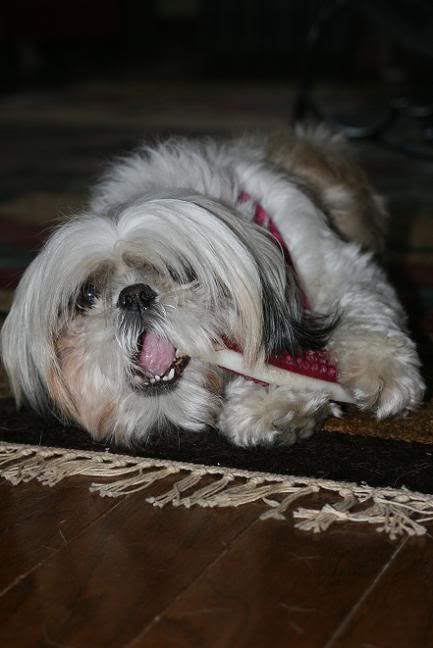 *More*