Will my dog's ears pop up? **edited w/ more pics**
Here are some pics of my 12 week old puppy. The shelter said he's a lab/shepherd mix. Right now his ears are floppy. But I've seen pictures of shepherds (i.e. German Shepherds) with ears that are erect. However, the pictures of German Shepherd puppies showed that their ears were floppy when they were young, but then popped up as they grew older.
Will his ears stay floppy or will they pop up as he grows?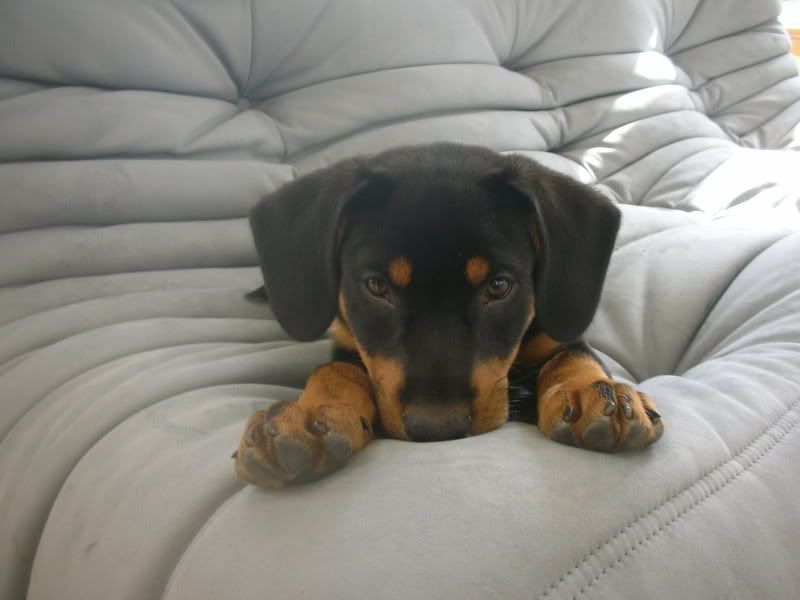 Wow, you guys are SO nice!! Here are a couple more pics...