Discussion Starter
·
#1
·
I'm looking for a stainless steel slow eat bowl. There are plenty of stainless steel food bowls, and plenty of slow eat bowls, but so far, the only stainless steel, slow eat bowls I've seen are these two:
Buy Mr. Peanut's Slow-Feed Stainless Steel Dog Bowl, 64-oz at Chewy.com. FREE shipping and the BEST customer service!
www.chewy.com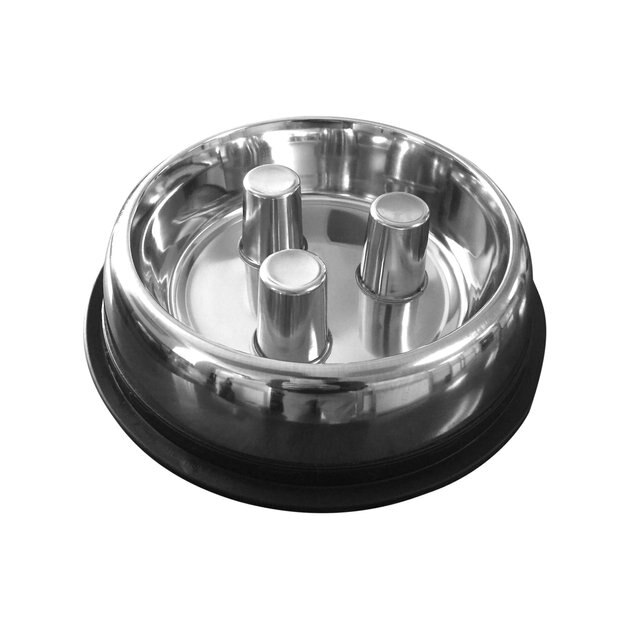 Buy QT Dog Brake-Fast Non-Skid Stainless Steel Dog & Cat Bowl, 8-cup at Chewy.com. FREE shipping and the BEST customer service!
www.chewy.com
I have two questions for the dog whisperers here:
(1) For a dog with a fairly long snout (Belgian Malinois mix, heavy on the mix), which of those two would be most likely to slow the eating down?
(2) does anyone know of any others I could buy?
I bought one a week ago, which was great. It was a labyrinth pattern which dramatically slowed my dog's eating down. But I decided to return it b/c it was plastic, and just go with stainless steel food & water bowls. But these two don't appear to require that much of a slowdown in the eating.
My purpose in getting a slow eat bowl is to get him to actually chew the food. When we first got him home 2 weeks ago, he was literally not chewing the kibble. He was not throwing it up; stools looked just fine, but I still wanted to get him to chew & slow down a bit. Since then, even without a slow eat bowl, he has started chewing the kibble. So all I want here is just something that will gently nudge him in the right direction of slow eating. I suppose either bowl could do the job, but I'm wondering if folks here have had experience with either model, and could tell me that one or the other just had no affect, etc.