Hes a mutt and we got him like almost 2 weeks ago. Hes so cute! But we got him from a dumb lady breeder that treated the pups poorly. and she said she THINKS its a beagle/chihuahua/terrier mix but to be honest i dont see NONE of that in him.. maybe a little chihuahua but i dont see beagle nor terrier. i need help from someone that knows alot about pups. he kinda looks like he has some pit in him.. and he acts like it because he bites everything, even my foot and hands and he bites HARD for a pup, or maybe bulldog, because of his short snout. his tail looks like of a chihuahuas i guess, it stays curled up.. but anyways i need someone to help me out.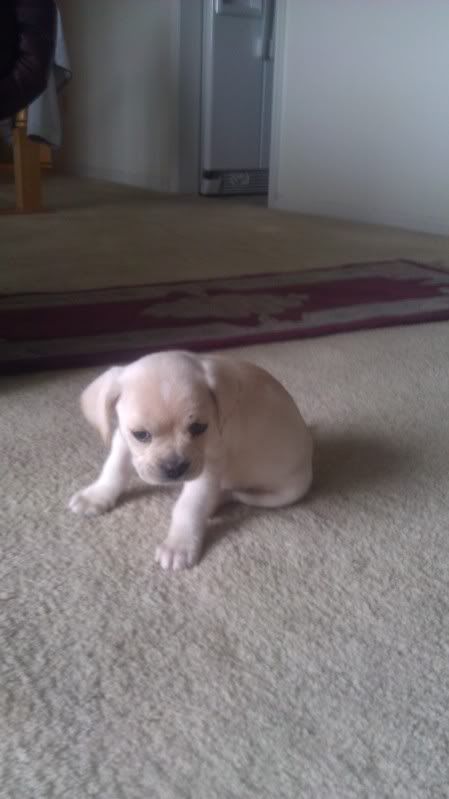 UPDATE!! i searched beagle chihuahua mix, beagle pug mix, chihuahua pug mix, and none of them looked like my pup or my pups brothers and sisters. i dont have a pic of his brothers and sisters but all i remember is he had a brother the same color and looked exactly like him, and a sister that looked smack like him except she was all black. while surfing the web searching hard for a possible mix. i came across this mix
a LABRADOR CHIHUAHUA MIX, LOOKS LIKE THEY CAN BE HIS LONG LOST BROTHERS. what do you guys think??
:ear: :ear: :ear: