Discussion Starter
·
#1
·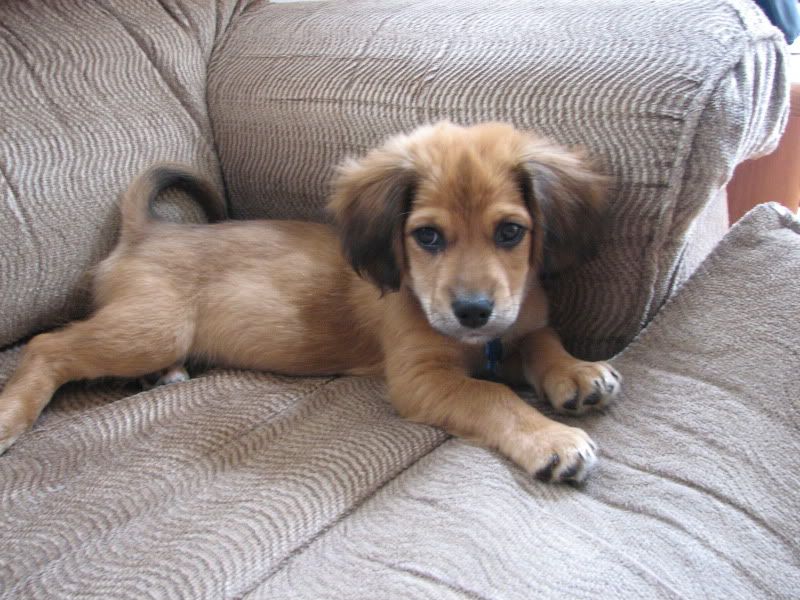 HI,
MY NAME IS JEFF AND I'm new to this board. this is a pic of my new puppy ramsey.
we adopted ramsey from a forster home
he is 10 weeks old.
they had him listed as a mixed terrier, but I really do not see any terrier in him.
took him to the vet yesterday, DR. thought he had a little cocker spaniel in him, thats what my wife thought so too.
anybody here have any thoughts what breed this little guy could be.
he weighed in at 8lbs, 4 oz yesterday.
dr figured he would get to about 30-35lbs
thank you for any help on this