Discussion Starter
·
#1
·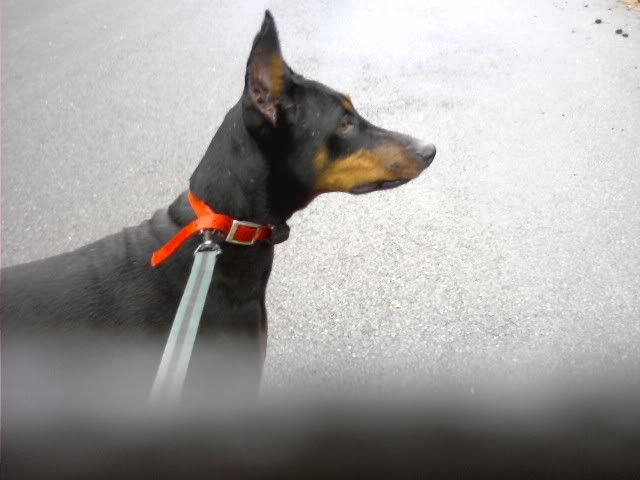 This girl was on a joy ride by herself in the park today while we were setting up for the agility trial. I originally thought she was with someone, but then realized that she wasn't.
After a serious case of the zoomies, she came over to us, stressed and excited, we put her on a leash and looked a bit for her owner. Then the others had to set up because they had dogs running today so I went and walked her around a bit.
I take her down a residential street right near the park and I see a house with a door open. Worth a shot, I thought, figured I'd ask if anyone knew who it was
*knock on door*
*woman comes to the door frantically with phone in ear* OH! I've been calling everyone.. Lucy, why do you have to go run away!.. this is the third time she's gotten out... I really need to get tags on her
Me: Yeah, you do, she turned up down at the dog show and no one knew where she came from
Her: Oh, it's my kids.. they open the door and she gets out..
Me: Do you walk her?
Her: Umm, well, I let her out in the backyard.. I can't walk her, I have three little kids
Me: Um, well, I think that's what she needs, based on how she was running all over the place.
Cute bitch.. not spayed and GOD AWFUL conformationally, looked either out of shape and going into heat or maybe had a litter recently. Felt bad for her.. a huge beautiful park across the street and you can't even take the time to walk your dog.
Can't say I blame her for taking matters into her own hands and making a run for it!