Welcome home Snowball ( aka Snow ) img heavy ( kinda a journal too)
So we went and picked up the puppy this evening. We were all so excited and my son was so afraid they were not going to give her to us. They said she did fine and was doing fine after the spay. She got some pain meds to help. So we got her home and Winter just took to her like she knew her forever. She wanted her to play soooo bad but the poor little one is just wiped out. Winter was so sad cause she didnt want to play hehe. She has been doing good and is laying down on a big pillow i had made the dogs a bit ago by my feet. She had been crying a bit, i think mostly from pain and poor winter was soo worried and looked at me like omg mom do something! it was so sweet. tried to get her to take her pain med but she wont right now so i may roll it up in some soft food later. She is so plum tired she isnt moving an inch i keep checking to make sure she is breathing hehe.
many pics hehe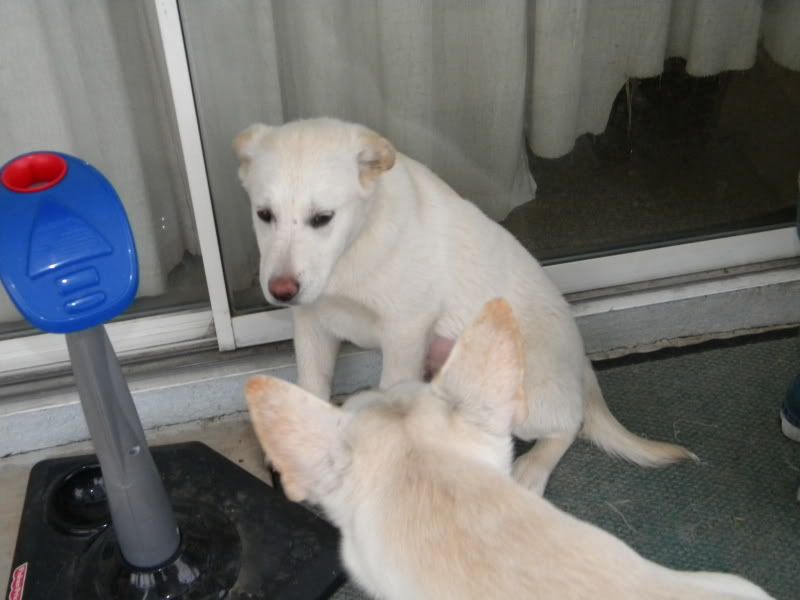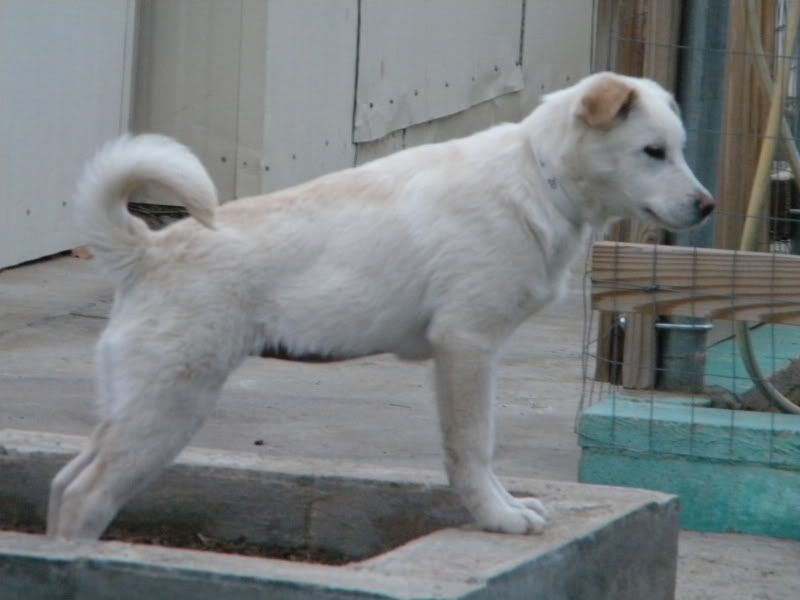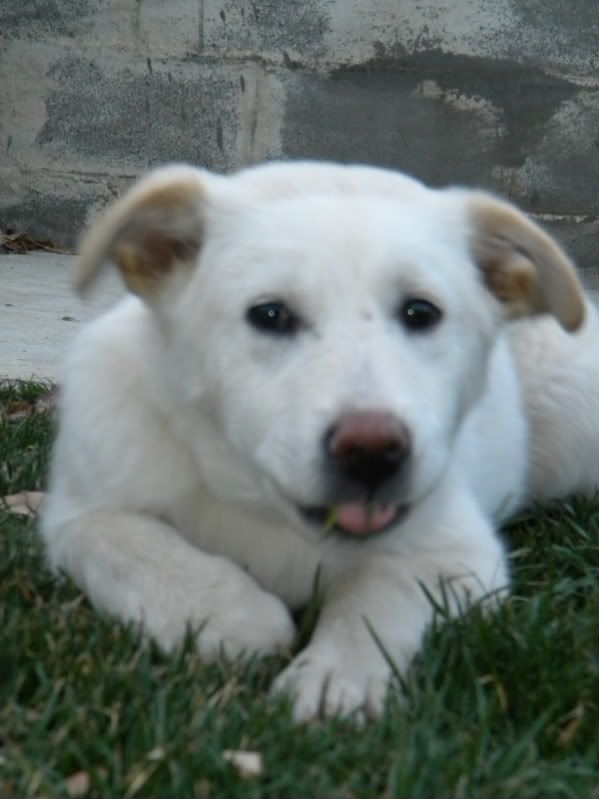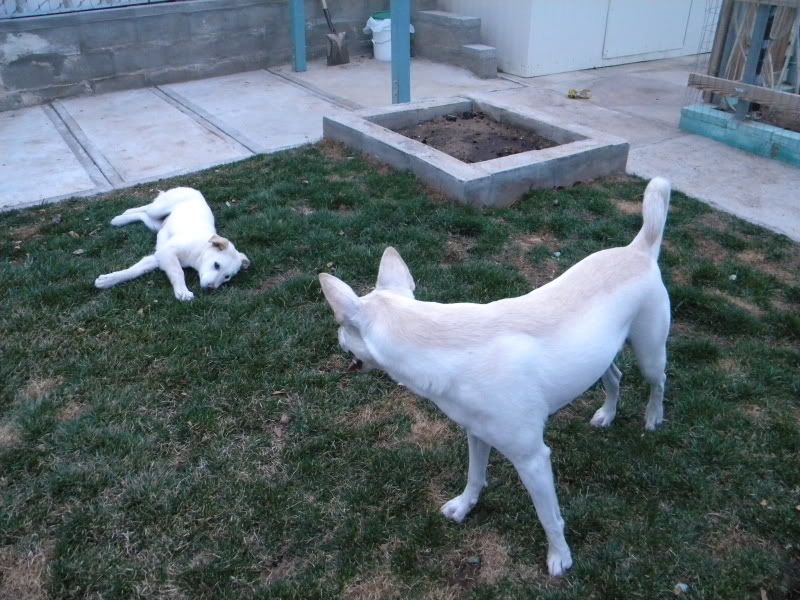 she has a bit of a upset tummy but its expected with the sadation pain and meds. We are just so happy she is home!!