Wanna Play in the Snow? (Dial up warning)
The weather has FINALLY broken! We had horrible cold where it sat anywhere between -20 and -33 (celcius) for weeks... we've FINALLY got lots of sunshine so the boys and I have been enjoying the snow while it's still here (who am I kidding? It's going to take forever to get rid of it all!). So today I brought the camera with me and got some pictures.
Unfortunately, Linkin can't be trusted off line so he's got a big stupid line dragging behind him. He had fun despite that though. You'll also notice he's wearing his prong collar. This is for MY safety reasons; without it if he chooses to bolt (which he's getting better at not doing, has only done it once in the past few days) he'll take my right off my feet so we've been working on a recall before he gets to that point. He's getting much better, I'm proud to say. So please, no comments on THAT whole thing.
Linkin: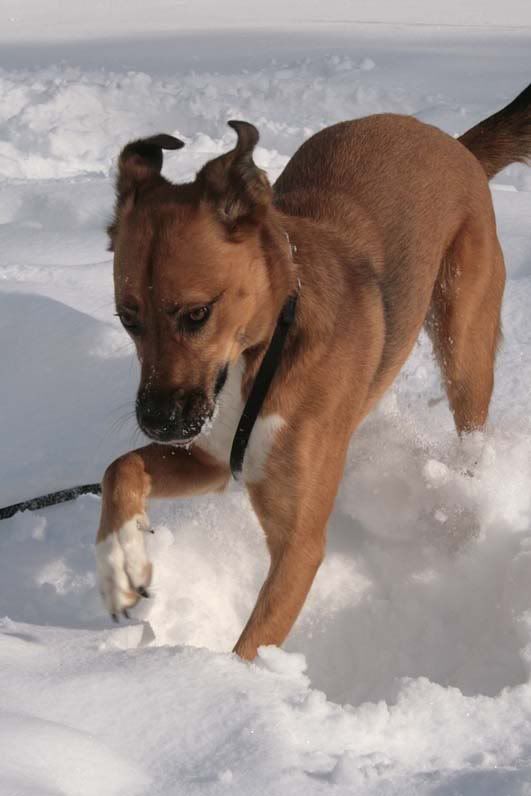 Coal and Linkin: (note how deep the snow is? The trail that Linkin is in we cut with a snow blower, it leads to their "potty area").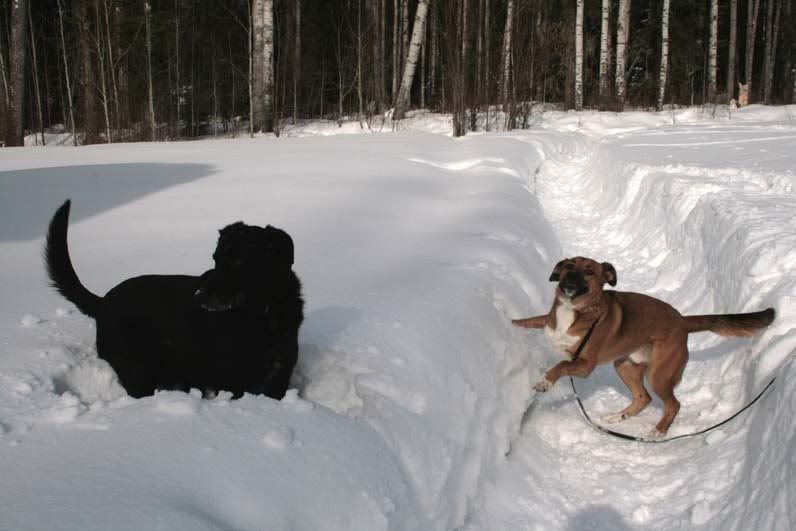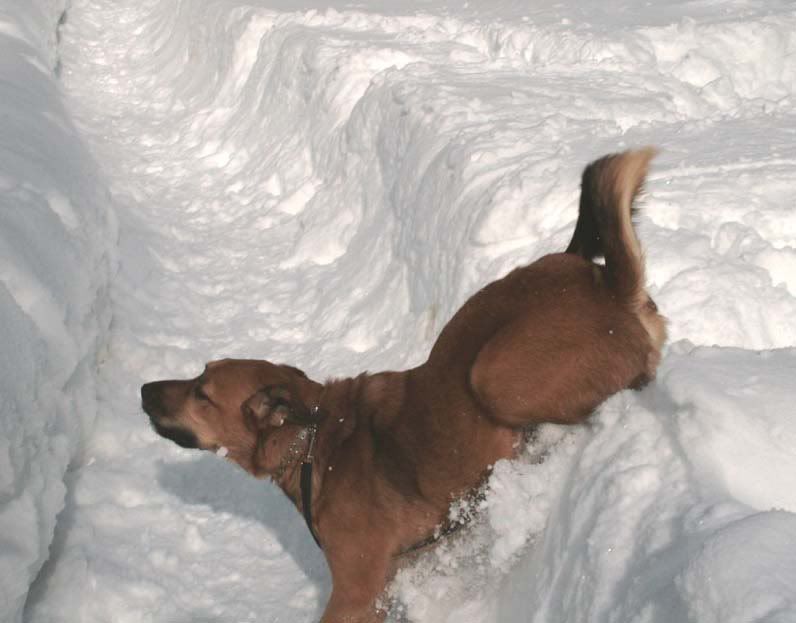 I really wish I could have gotten Linkin's FACE in this picture... I still like it anyway!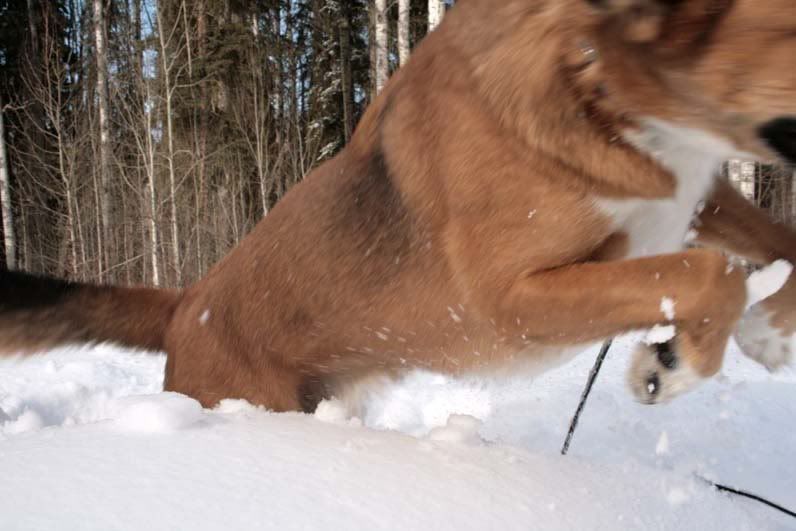 more coming...