My friend was over on Saturday and met Tybalt for the first time, and took this picture of herself and Tybalt that she claims captures his true personality perfectly, lol.
And she's not wrong, it really does capture it, lol, but only one side of him, then there's this side of him.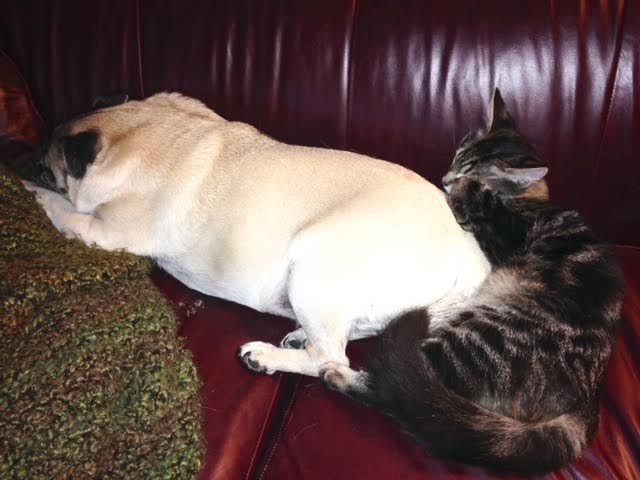 He can be a complete crazy lunatic when playing, but he's also the most CUDDLY cat I've ever had at the same time.
He's super smart too. He's learned to come when called after just a few training sessions, and I'm working on teaching him to sit next. He also managed to get both entry closet doors to open slightly while playing in there last night, and I've got a feeling it's only a matter of time before he figures out how to open them on purpose, lol, which means I may have to look into some sort of child lock for them, lol. Totally worth it though, I love him to pieces.