Discussion Starter
·
#1
·
I thought i'd share some random pics of my dogs and post about their new diet!
Serenity is my Kelpie x ACD who is a year and 9months and Sunny, my Lab x Staffy x who is 5 and a few months.
So.. I finally started RAW last night. I am quite shocked how one chicken frame can weigh, some can make one meal. It doesn't look like a lot to me but I know it is plenty. I have been fine with handling the raw meat, I didn't think I'd handle it so well since I dislike touching de-frosted raw meat but I've been fine so far. I'm looking forward to them enjoying a much healthier food then what I was feeding before.
They had their first meal last night;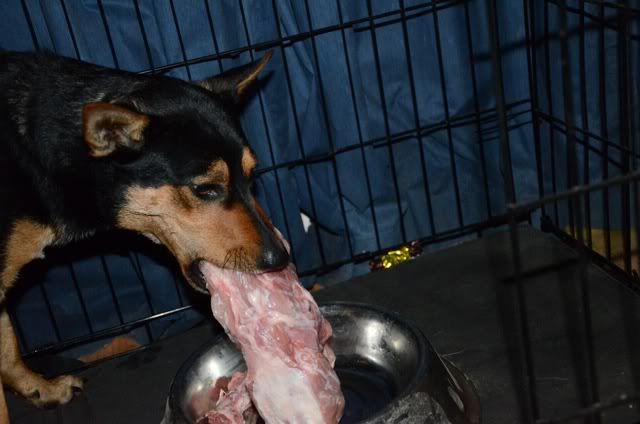 Breakfast;