Discussion Starter
·
#1
·
Hope you enjoy! I didn't have my camera many days because of beach going. It's hard to tote around two Nikons while you're trying to snorkel. So I missed a lot of the beach dogs, no pics of the iguanas, and our supposed waterproof camera died so no octopus or turtle pics either. Oh well.
Anyways, these were all taken on St Maarten/St Martin.
This is a prime example of the island type dog.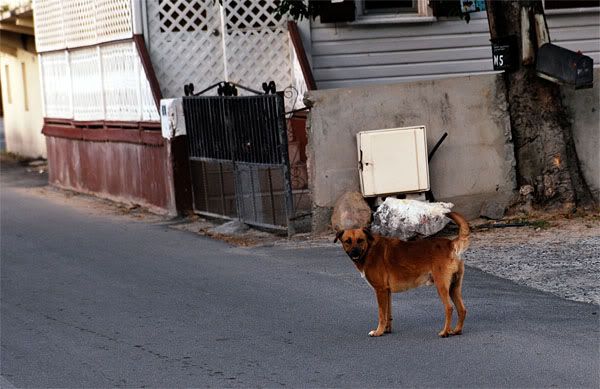 The attitude towards dog ownership there (and animal ownership in general) is very different than the US. Many animals are semi-owned. They wander the streets/beaches and know where they get handouts. There is definitely a local type of dog. I know on the Bahamas they call them 'potstickers'. The dogs on St Martin and Anguila are generally this shape- medium, small dropped ears, curved tail, and short coat. They generally come in tan and gold colors, sometimes they're white or black or black and tan. I just thought it was fascinating the consistency they had. Every now and then you'd see a purebred dog owned by foreign people that had settled on St Martin. We saw two chihuahuas, two yorkies and a golden all owned by french settlers there. We also saw one designer dog yorkiepoo. They all looked insanely out of place there.
Anyways, this dog resided in Grand Case.
This one was a bit unusual for a St Martin dog. Much more spitzy than the rest.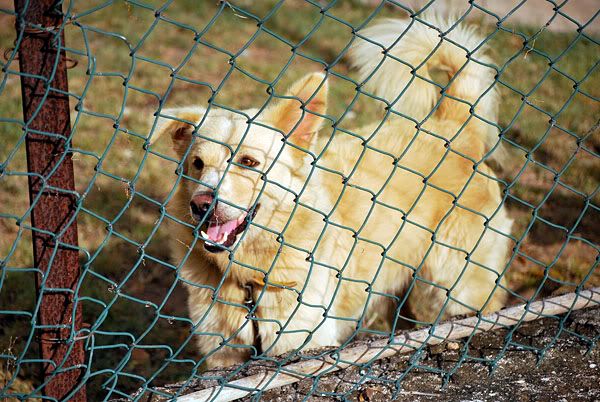 This one was actually tethered in a back yard and officially 'owned' unlike many. There have been a lot of improvements recently for the welfare of the island dogs thanks to a recently made animal welfare foundation there.
Every beach has a sign up like this: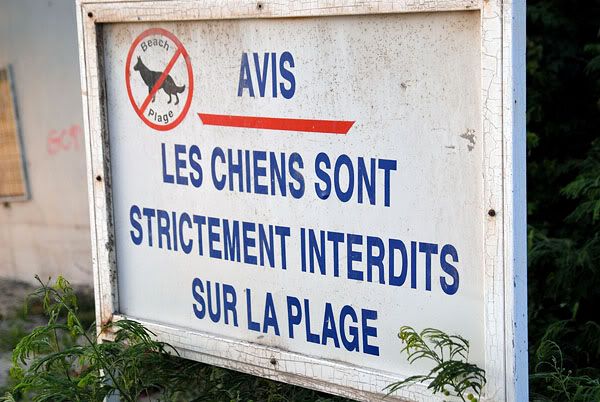 I think it's hilarious because a) they use a german shepherd as the picture and you will find nothing remotely like a german shepherd on the island, and b) I have never ever seen a beach on the island without at least one dog on it. Typically there is a dog that lives at every beach plus everyone brings their dogs to the beach. It was amazing to me because I never once saw a dog that was aggressive or out of control like you do here. They wander and just chill all the time. They'll play down the beach and never bother the people.
More