Discussion Starter
•
#1
•
So I explained a little bit in poor Summer's thread, but I didn't want to thread jack, plus I have pictures now thanks to Rubylove teaching me how to get my pictures back on my laptop.
So here's my baby in her poor, humiliating cone of shame...this is my creation since the vet freaking wanted 40$! for an E-collar, and the pet store didn't have any. I ordered one so she has to wear this horrid thing until it comes in.
Shes wearing it becuase Aija and her were playing, and Nellie has all these face rolls thanks to her sharpei ness. Well when Aija is chewing on Nellie is made a small hole maybe the size of a pea and it scabbed over, but then Nellie started to scratch it and over one night while I was sleeping she scratched herself open and made it into a giant three inch circle wound, so I took her to the vet to have them check it, and they cleaned it and then the expensive e-collar and pet store thing happened and I managed to create this from posterboard, tape, and a collar a friend gave me...and it was lovely of the store to only have orange....now she looks like a traffic cone. ):
Kay mom...this isn't funny anymore its just dumb....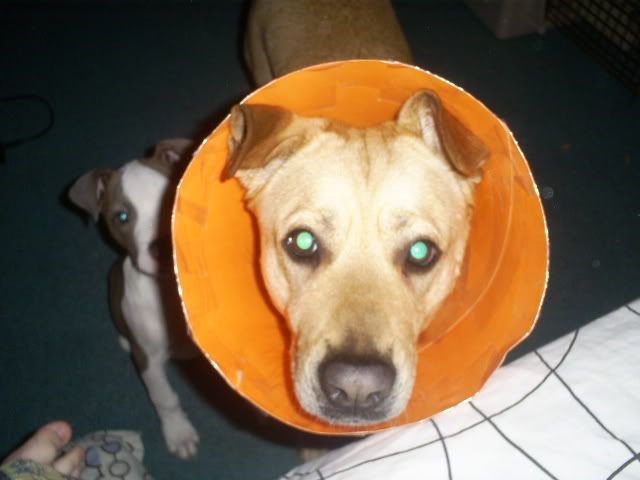 No...really...take it off....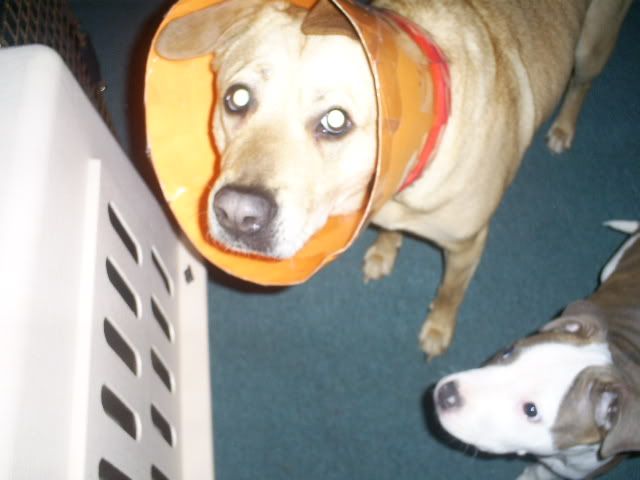 Aija says "Nellie why you wearinz teh cone of shame?"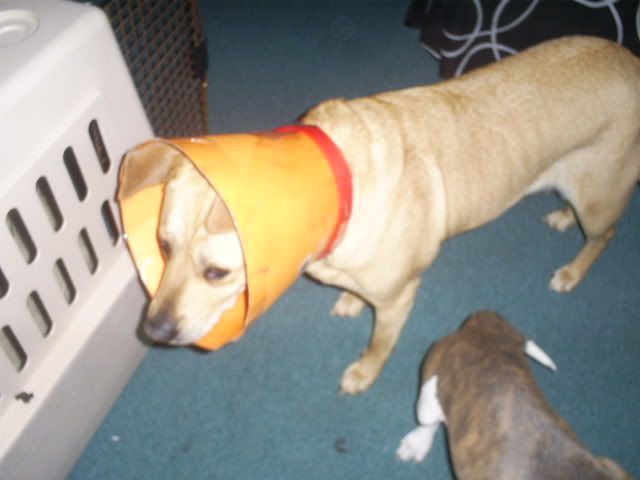 *sigh....*