Discussion Starter
·
#1
·
Joplin von Eichenluft has arrived! His call name is Mahler, but he is already also known as Butter Bean and The Sable Buffalo!
He is 10 weeks old today (these particular pics are a week old). I've had him for just over a week, but my internet has been freaking DEAD, so I haven't been able to share! TRAVESTY!!!
At his first vet visit last week, he weighed 18.5 pounds!
First meeting: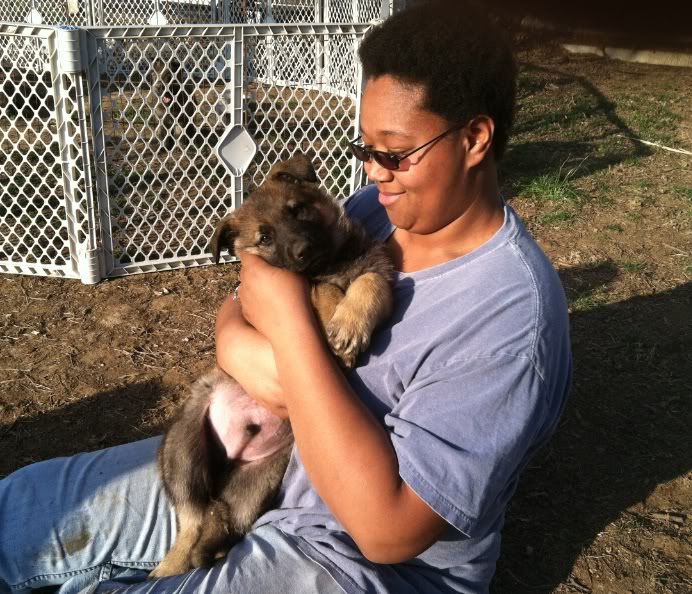 Taken by the breeder a couple of days before he arrived. He matches Unkie Strauss!
This is what mad Mahler looks like. I was just outside the fence, and he was LIVID that I went out to the driveway without him!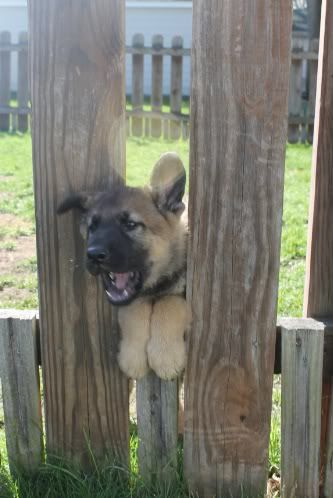 Shortly after that, he managed to get stuck in the fence xD He was extracted without incident.
Wesson: There's only room for one puppy in this house, and that's ME!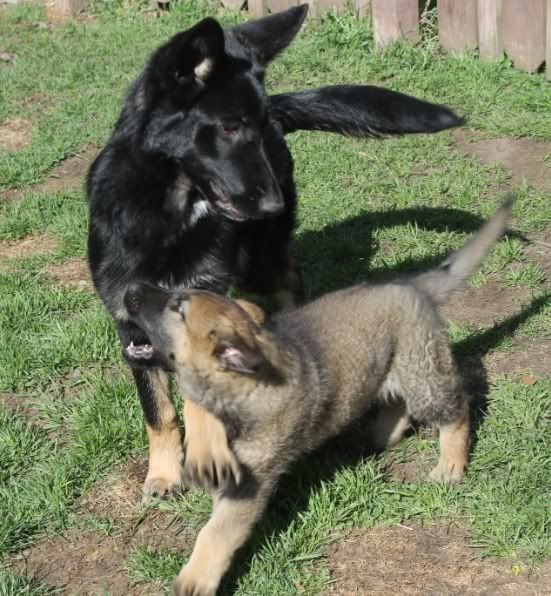 Mahler: Beat it, sister! I'm smaller, I'm cuter, and I'm SABLE!
Mahler is a master tail hunter
First vet visit!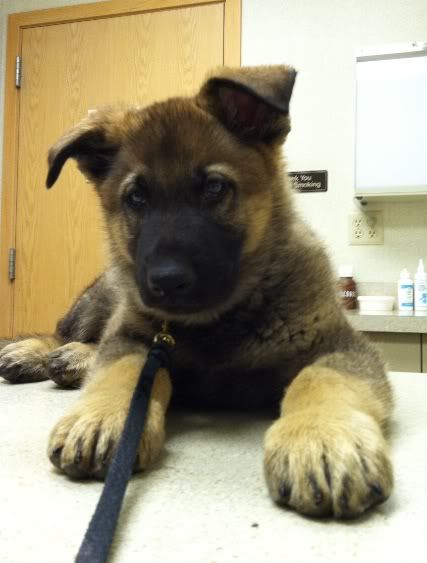 They poked me in the butt with needles. Do not like.