Discussion Starter
·
#1
·
Libby LOVES the water, as long as her feet are touching! We don't get near the water very often, as dog-friendly areas are hard to come by, but DH and I want to expose her to the water more. We found out about a local pond that allows dogs, and we decided to check it out today (despite the threat of rain). We had a blast!!
Libby didn't actually swim, but showed no hesitation wading in as far as she could without actually swimming.
We were playing with her favourite toy, a Chuckit ball, and though it floats, if it was in the water she had a hard time picking it up in her mouth... think "bobbing for apples". It was hilarious... However, Libby figured out that if she pushed it under water with her nose and then opened her mouth, it would float right up into her teeth! It was hilarious, she would stick her whole head under water! She had SO much fun!
We will be making a habit of taking her swimming for sure!
Wading in: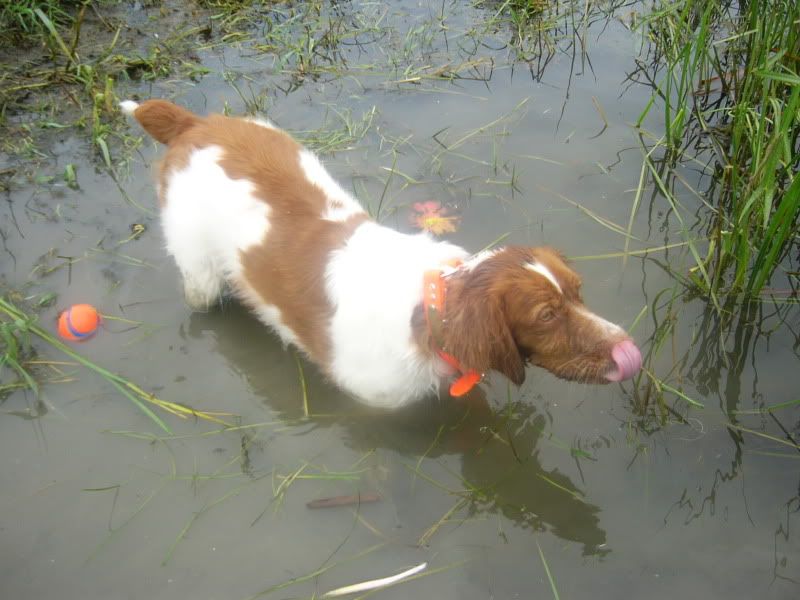 Wading in further: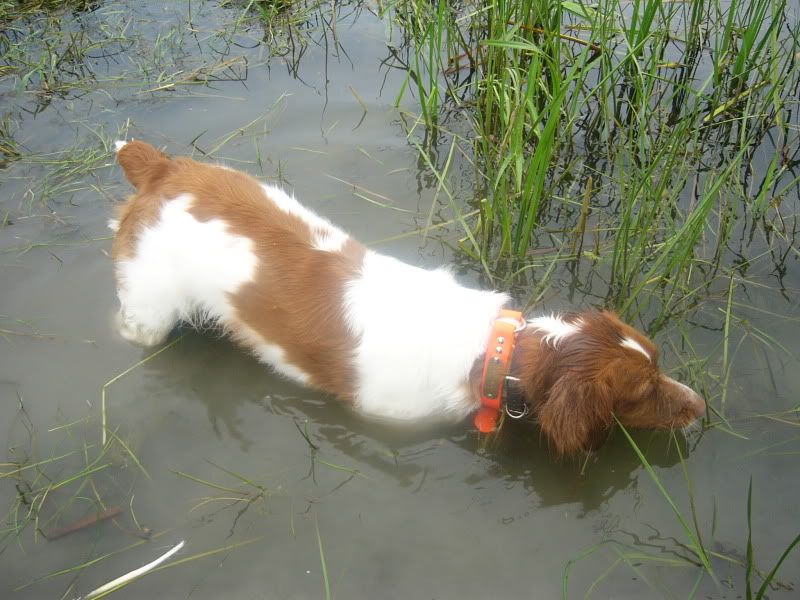 "I love the water!!" (it was SO humid... the pics are fuzzy)
"Oooh, DUCKS!" *points* (see the rain clouds in the distance?)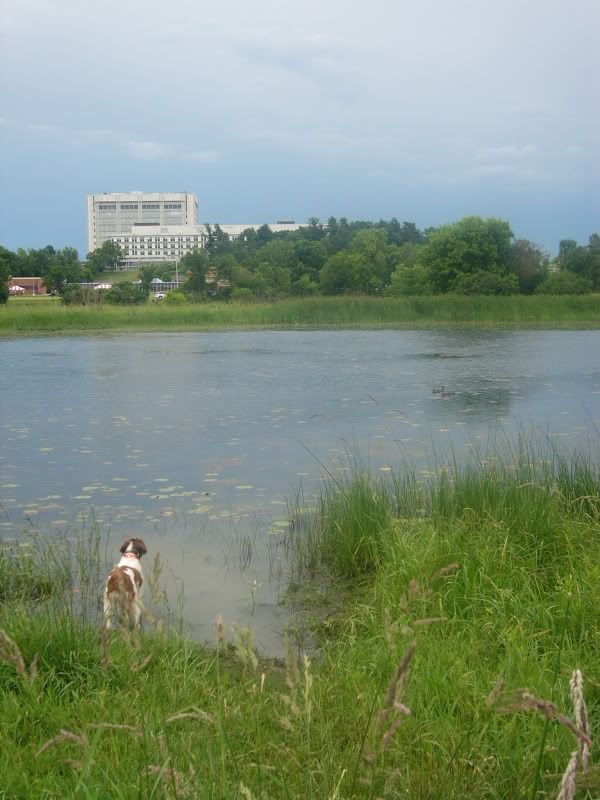 Thanks for lookin'!