Discussion Starter
·
#1
·
I posted on here about a week ago about a dog that we were adopting. I also posted on the training forum about her fear of stairs but I thought I would introduce her formally.
She is a complete and total love bug, and one of the sweetest dogs I've ever met. When she greets you, her whole body just wiggles with delight. But because of the horrible situation she was in, she's very worried about offending us and getting into trouble. So we're having to teach her all the things that are okay for her to do and that she doesn't have to be scared. As I said above, we had to teach her to go up and down the stairs, and the first time she did it herself, you could practically hear her shouting, "HEY! Did you see what I just did?? Wow!"
She and our other dog are getting along famously. She thinks Ranger is AWESOME and follows him around the yard sniffing everything he sniffs. They've also done a couple of quick games of chase around the yard. And he thinks that maybe it's gonna be pretty nice having a sister.
It breaks my heart to think that someone could treat this sweet little spirit so harshly. I just don't get it.
Anyway, here she is. I've posted the first pic before but the others are new. (And before anyone gets worried that we're keeping her on a rope in the backyard...we were in a pasture. Ranger has great recall and Mayzie obviously doesn't yet so we had her on a 30 foot leash/check cord.)
Thanks for looking!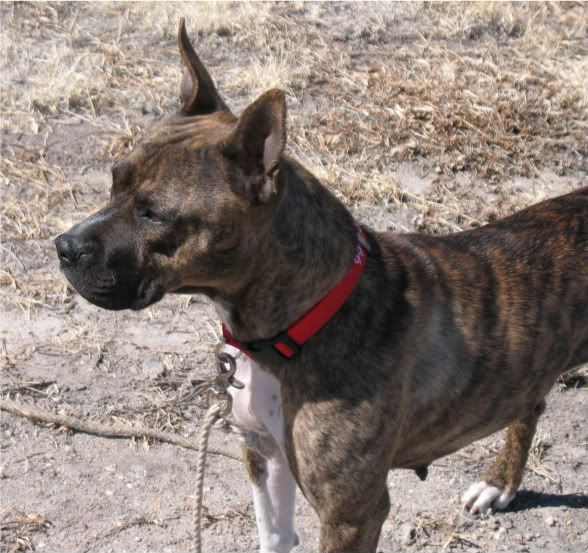 Mayzie and Ranger sharing a sniff
And one of Ranger, just because he's cute: