Discussion Starter
·
#1
·
Well summer is here and for my dogs that means....LAKE TIME!! We go to my parents lakehouse about every other weekend in the summer. We spent 3 days there over memorial day weeknd and at one point there were 7 dogs there. 4 labs, 1 springer spaniel, 1 rottweiler and 1 hound mutt. Guess who was the best retreiver??? My little hound mutt! lol I was shocked, she took to the water like a nautal and is a freakishly fast swimmer! On to the pictures...
Luke thinks it's better to jump over the tires than around. He is followed by Zoey and my cousins lab Foley.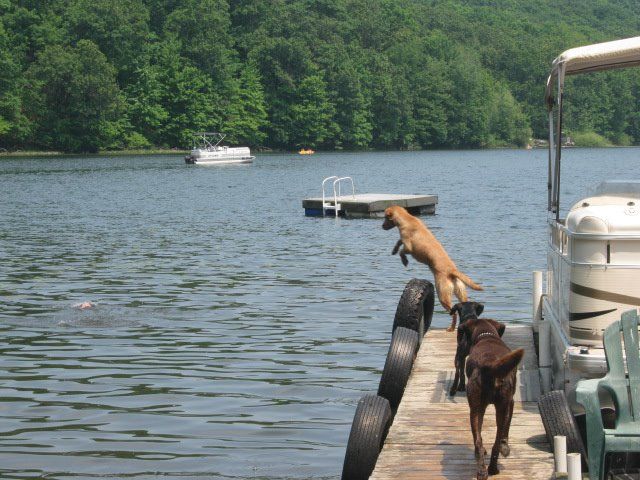 So this is how it worked...Once the other dogs realized Zoey would always get the ball, they stopped jumping in for it. They waited for Zoey to bring it half way to shore then "assisted" her the rest of the way... The rott is my cousins dog Sierra, an absolute sweetheart.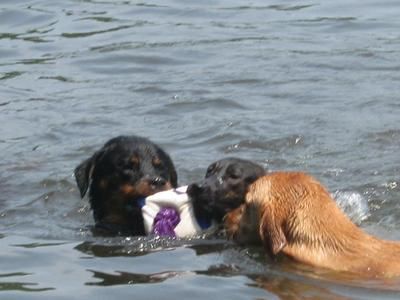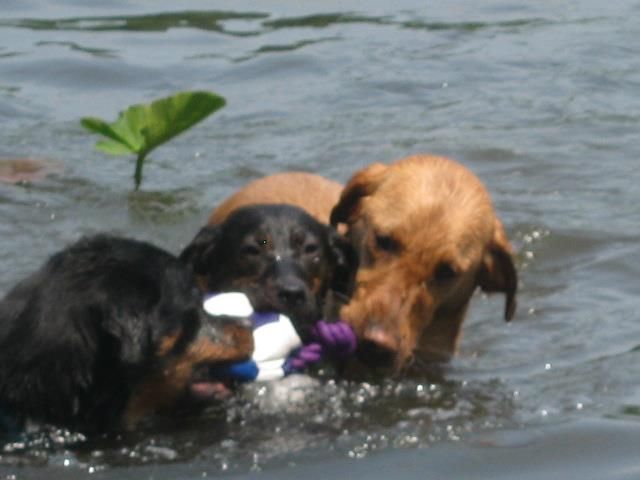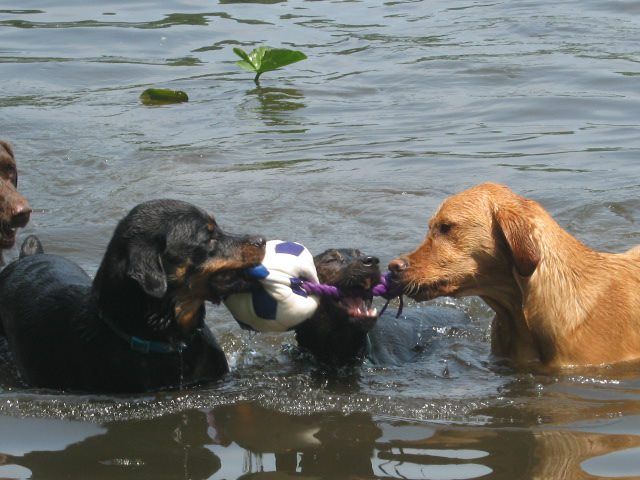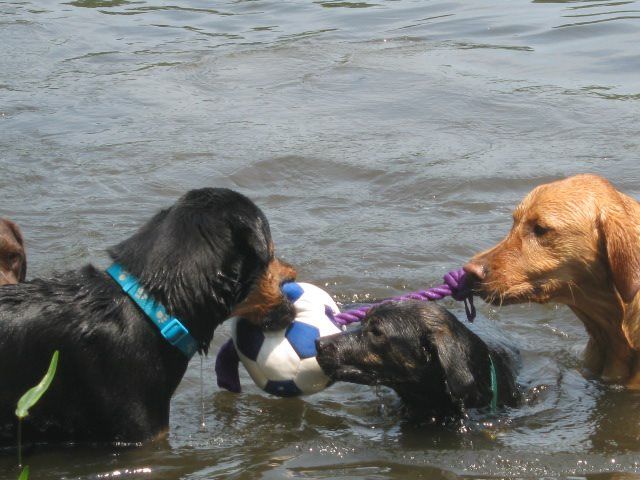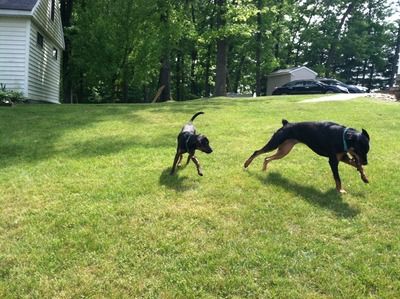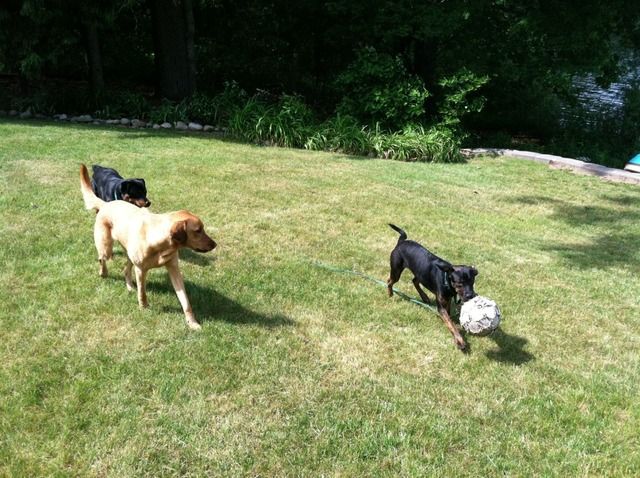 **more**