Here's a few pics of our rescued pup Kita @ 3 months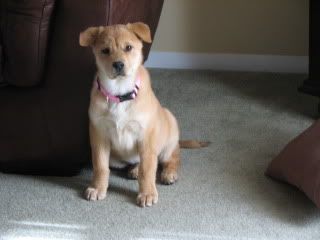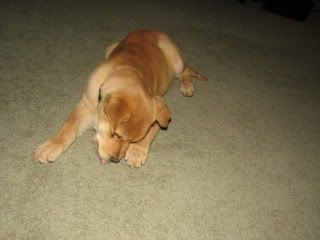 She was an abused pup and totally afraid of people when we rescued her back in November of last year. She would bury her face under her front paws covering her eyes to avoid human contact. We also found out she had a belly full of round & whip worms.
Fast forward to today and she's now totally worm free, 28lbs and totally house trained. She's a wonderful dog very affectionette yet very protective.
http://i263.photobucket.com/albums/ii132/GBrown62/033-1.jpg[/IMG
[IMG]http://i263.photobucket.com/albums/ii132/GBrown62/026-1.jpg