Discussion Starter
·
#1
·
I'd like to introduce myself as a new member to the forum.
I live in Canada, have 2 teenaged kids, 1 horse, 1 turtle a bunny and some fish.
And of course, my new boy, Sherlock, the 1 year old houndx.
I got him at the Humane Society and they had no background on him except that he had been picked up in an area in Ohio that is known for it's hunting dogs. The lady told me that the hunters breed and then only keep the cream of the crop, letting the rest loose to fend for themselves. The rescue/humane society in that area is so overwhelmed that whenever our Humane Society has space, they bring 2 or 3 of the dogs here.
I've had him about 3 weeks now and we discovered a few things....That he wasn't housebroken, as he had probably spent his life in a kennel and that he thought marking his territory included the stove, the cabinets, the stairs....:nono: We've got those things settled, more or less so it's onward and upward.
Here's a shot of him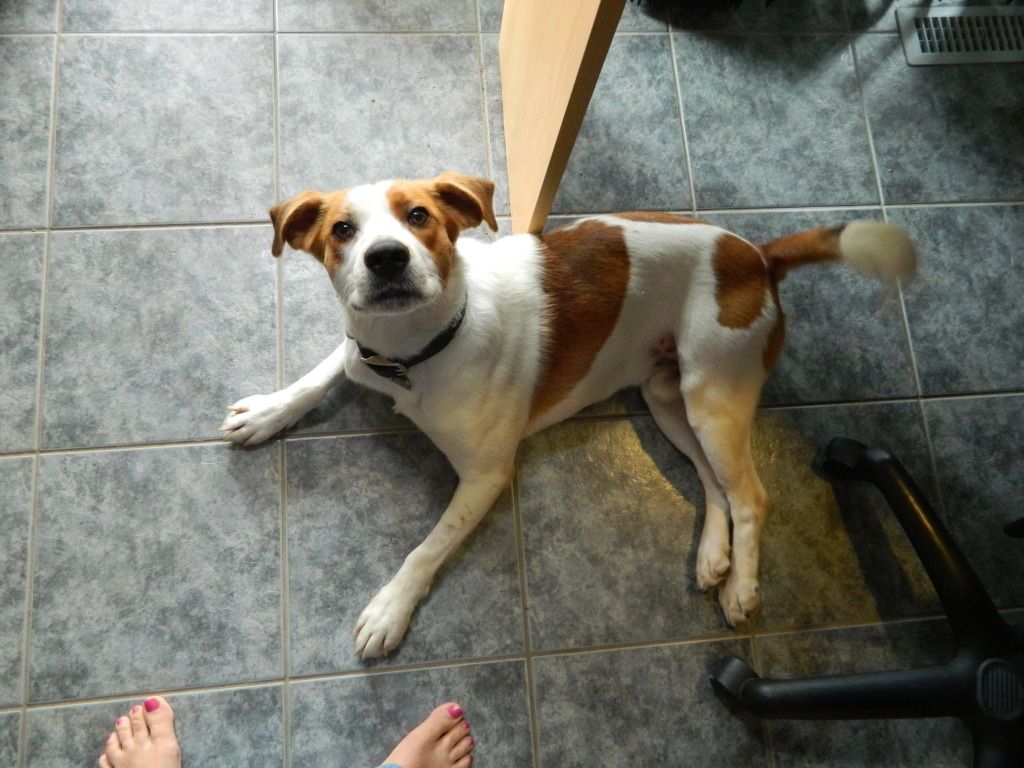 and another of him using the pool "ladder" that my husband made so he could get in and out of the pool safely.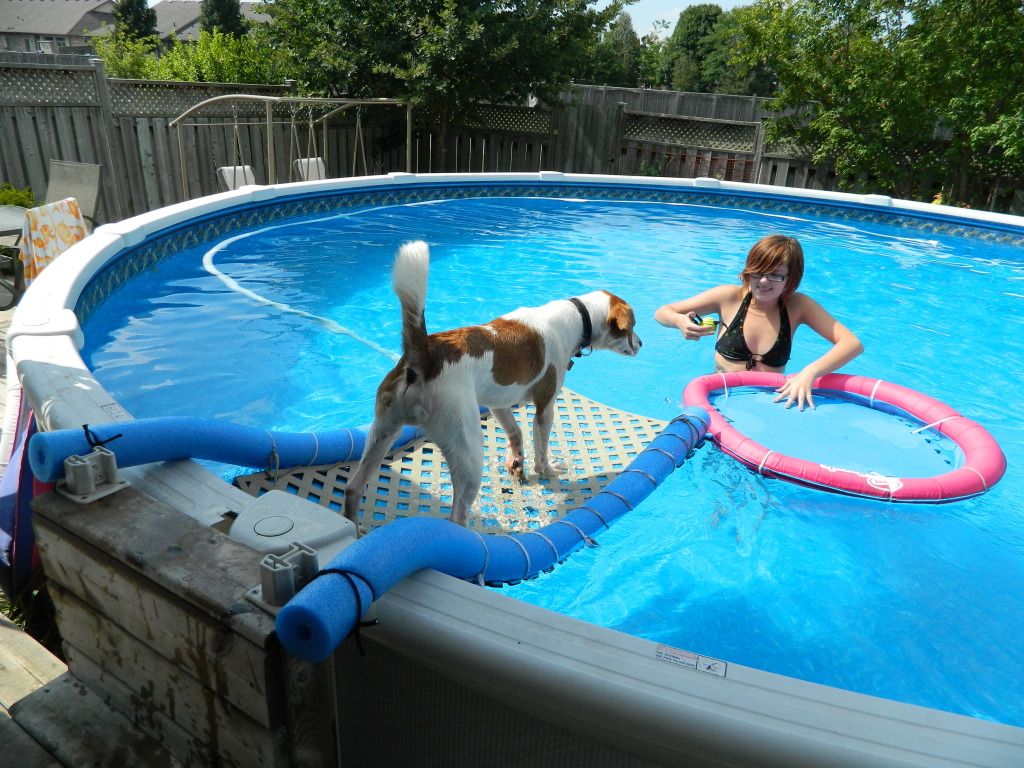 I'm sure I'll have all sorts of questions, so I really appreciate this forum!
Cinder