Discussion Starter
·
#1
·
I saved Finn in November of last year from being put down simple because these people didn't want him any longer. They used to beat this poor dog for the silliest things and still gives a little scream if i reach for his collar. Anyway, so far he has been an amazing dog! No accidents inside, never chewed a thing, and gets along with Dexter and both of my mothers dogs. He is pretty much bomb proof. In February some things happened and I lost my job, and last week I ended up having to move into my grand parents house just until I can get back on my feet. My grand parents are not animal people, so for now the dogs are staying at my great grandmothers empty house a block away from the house I am staying in. My furniture and all of my things are being stored over there with the dogs and I spend several hours during the day with them before and after job hunting and their last potty break in around 10 pm. I went to let them out and feed them this morning at 7 and found that Finn is not handling this well, First he didn't greet me at the door, and I had to search for him as he was hiding in the shower...
He is...
Great with puppies (my moms lab mix Pirate)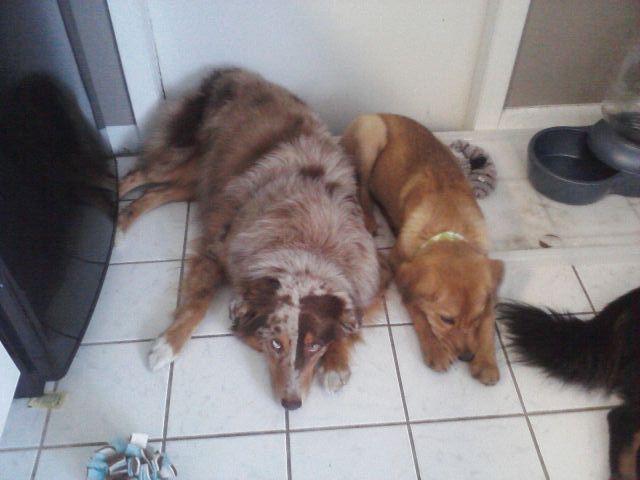 Awesome with children (my little cousin)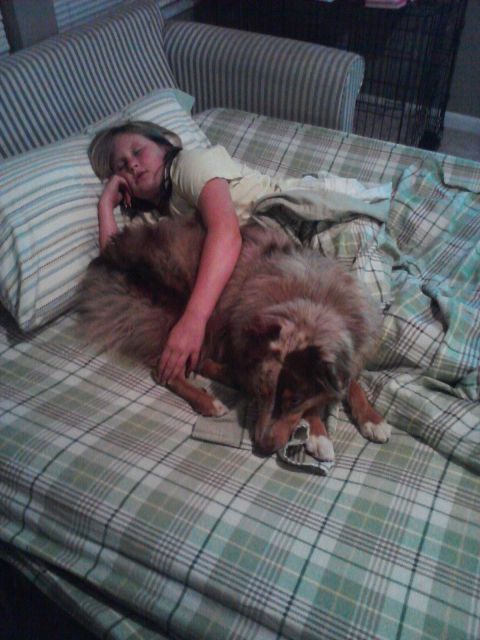 And this is why he was hiding in the shower... he ate a cushion on my couch last night...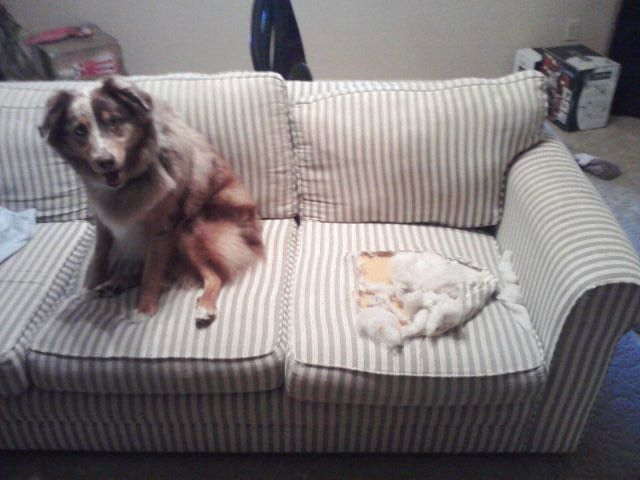 Rotten dog, I wouldn't change him for the world though.