Discussion Starter
·
#1
·
Firstly, eww.
Secondly, I want to figure out how to stop Ozzie from expressing his anal glands all over the wall. For those of you who don't know, this is Ozzie: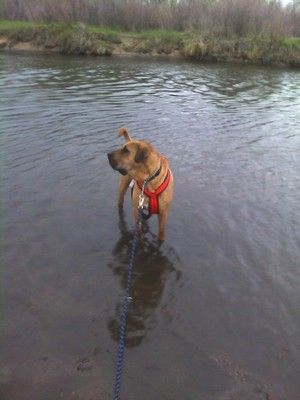 Ozzie is reactive. His reactivity is composed largely of fear with a pinch of excitement thrown in for good measure.
The obvious solution is to keep him under threshold but that is much, much(MUCH) easier said than done. I'm sure that he has expressed his glands out and about and I was none the wiser. The problem is that he's doing it in the house when he gets a time out from the backyard.
His stool is generally firm so I thought that would take care of the glands. So I'm at a loss for what to do just short of putting a diaper on him.
Should I add canned pumpkin into his food more often? Right now, the dogs get it as a treat every couple of weeks. Should I try adding it every two days or so?
Advice?