Sasha had a blast at the re-union with her sister(Who is almost her identical twin) today at the doggy park. I snapped a few pictures for us 'n for the breeder... The breed is a hybrid - Golden Pyreneese(black colored litter this time). 85-115 pound dog. Females avg 85 to 95 and males 100-115. Mother Great Pyreneese / Father Golden Retriever. They are 13 weeks old. (or about, born oct 21st)
Anyways... The First picture is of Sasha hyped up about the re-union(or so i say, lol).
Here are 2 pictures of the girls.. The First one is of Zoey 'n Sasha(formally known as Bam-Bam*Sasha* and Bootsie*Zoey*) first meeting after being seperated for 5 weeks.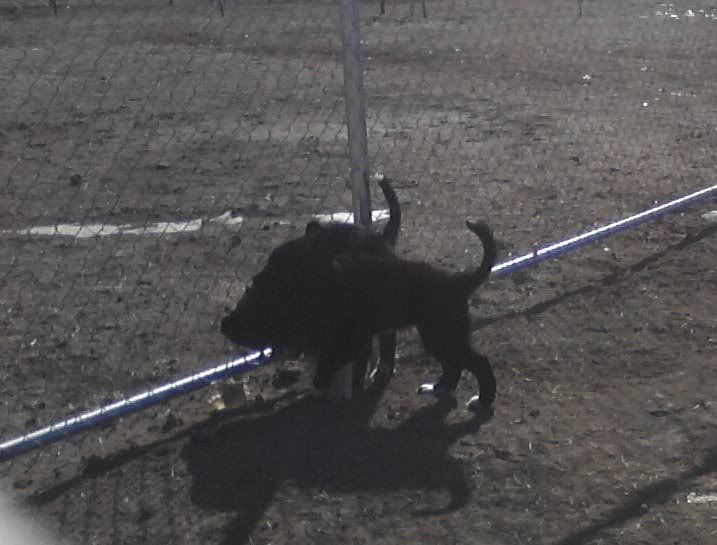 Here in Pic 2 is of them at the end of the playdate/re-union.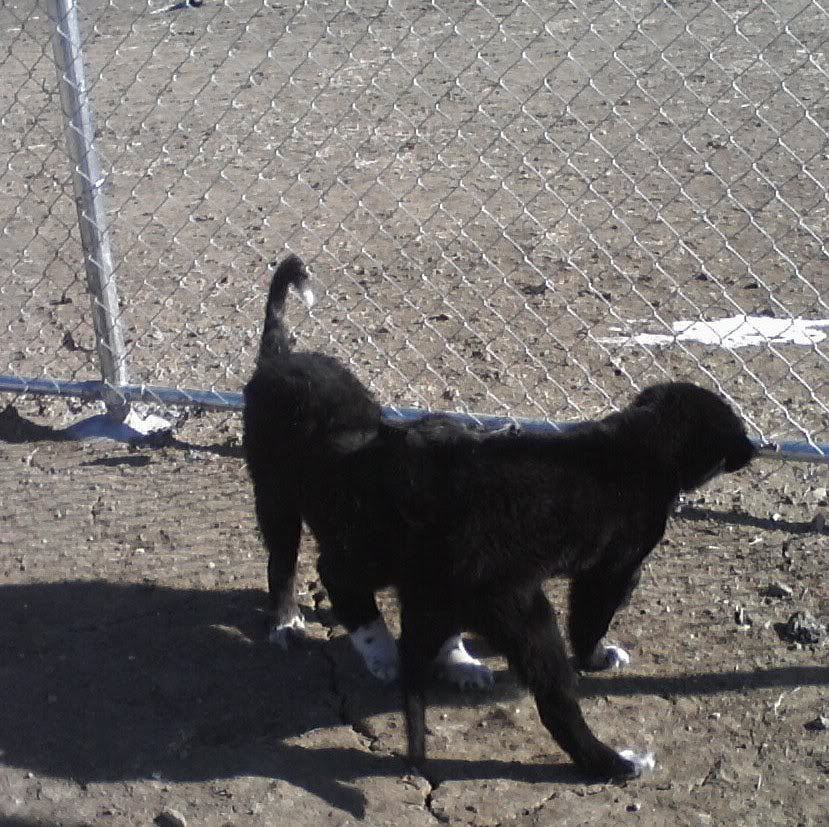 The 1 with the white booties(the bigger white booties that is, lol) and the white tipped tail(the bigger white tipped tail that is, lol) is Zoey... I am sorry if the pic's are a bit blurry as they were taken with my cellphone and they were in motion. lol. we couldn't get them to sit still for a "pretty" shot. lol. too hyped up. typical kids. lol
PS::::
In Sasha's litter's case, they will grow between 60 and 85 pounds since the father was the goldie(weighed abt 60 lbs) and the mother was the gp(weighed 85pounds).