Discussion Starter
·
#1
·
Maybe I'm ignorant and not a farmer, so I don't know anything about how farm animals are kept, but I got so sick seeing the animals at our local fair's petting zoo today that I took pictures of the puppies (someone walked up to one of them as I was taking a pic and said "OMG is that puppy DEAD?") and I hauled my kid out of there. Now I'm trying to figure out if I'm just ignorant and should let the farmers do their thing, or if I should be contacting an animal welfare agency. Definitely, they are breeding puppies haphazardly. They had two different breeds of pups there at slightly different ages and last year they had an entirely different breed of puppies as well as an other little of one of the breeds they had today. They sell guinea pigs at $20/each every year.
I know it's a hot day (30C) and even the most well kept animals are going to be a bit logey, but the one odd pup out (only one her/his age and breed) looked in pretty rough shape. They were all covered in flies and lethargic. I'm no expert but I suspect the black one was too young to be away from Mom and there was not a single adult dog in sight.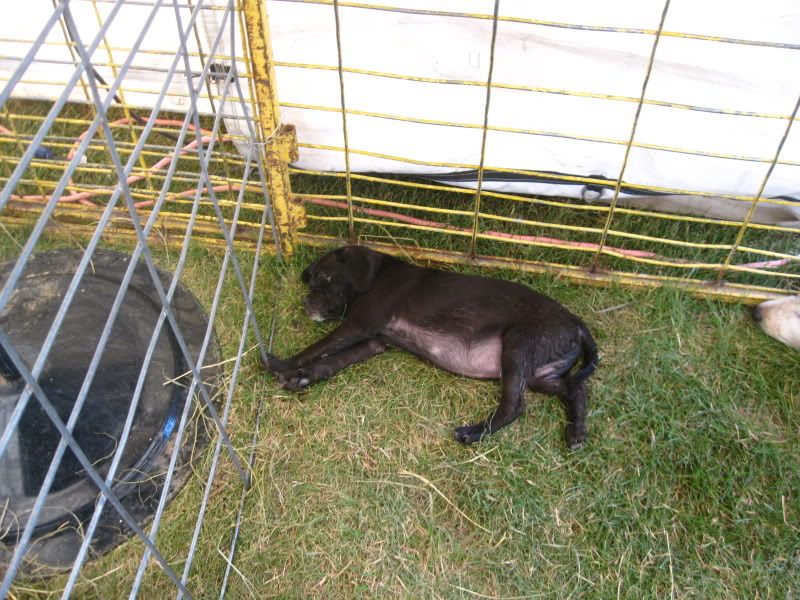 That's the little lethargic one who appeared to have skin issues and was completely covered in flies.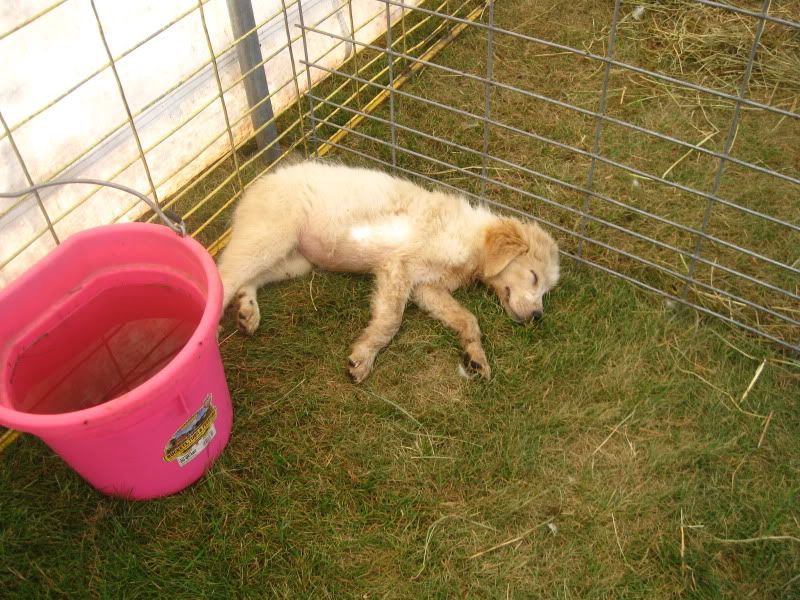 There are 3 of these ones and at least 2 of them were moving around a little bit more.
The farm farm animals were pretty sleepy too, but at least a little more lively. They weren't any cleaner and I get that it's a farm and they're not supposed to be like freshly bathed babies.....so, dog expert people, am I over-reacting, or should I be doing something about this?