This was from yesterday I just forgot to post it up....
Well apparently sometime over the past week or so, somebody decided to dump these little guys to die over by my house somewhere. My neighbor had said on I think tuesday that she saw 2 little puppies running around in my yard, then going in and out of an old empty building next to my driveway. I hadn't seen them, but I put a bowl of food and some water out on the porch hoping they'd find it. The food sat there untouched all week, and I hadn't once seen them so I figured they were just passing through and had already moved on to somewhere else. Took Piggy into the vet this morning, and I come home around 11:00 or so and as I'm pulling in the driveway I see 2 puppies run under the old building, one solid black and the other solid tan/orange-ish. These guys were absolutely scared to death.... took me about 4 hours just to get them to trust me enough to come out from under the building while I was outside. I made a food trail with some turkey I had, from the building, across the driveway, up a couple steps, and into my house. The black one came in and I was able to get him, but the other one is way way more apprehensive and still won't come near me. I'll have to work with him some more tomorrow...
Anyways, here's the first little guy that the scumbags left for dead. It's a male, looks to be a lab, prob only weighs about 5 lbs, and the only thing you feel is spinal cord and rib bones... it's like petting a skeleton. Once I got him in the house he was still super scared and hid under some chairs for quite awhile, but once I was able to get ahold of him and hold him for awhile he calmed down and almost went to sleep on my lap. Totally sweet pup though, no aggression whatsoever. He was dirty and smelled terrible so I gave him a bath so now he smells like apples, and they've gotta go to the vet ASAP cuz this ones got worms (not sure about the other one... prob does too)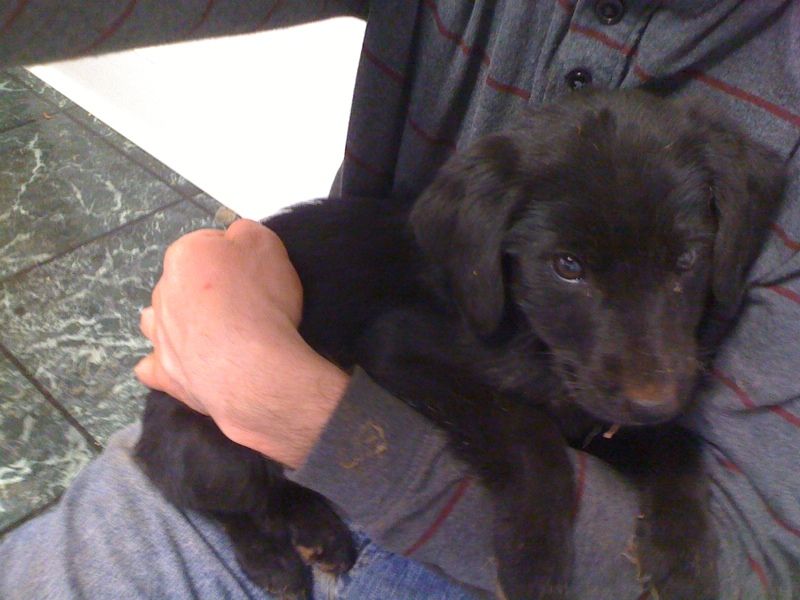 He sure was thirsty!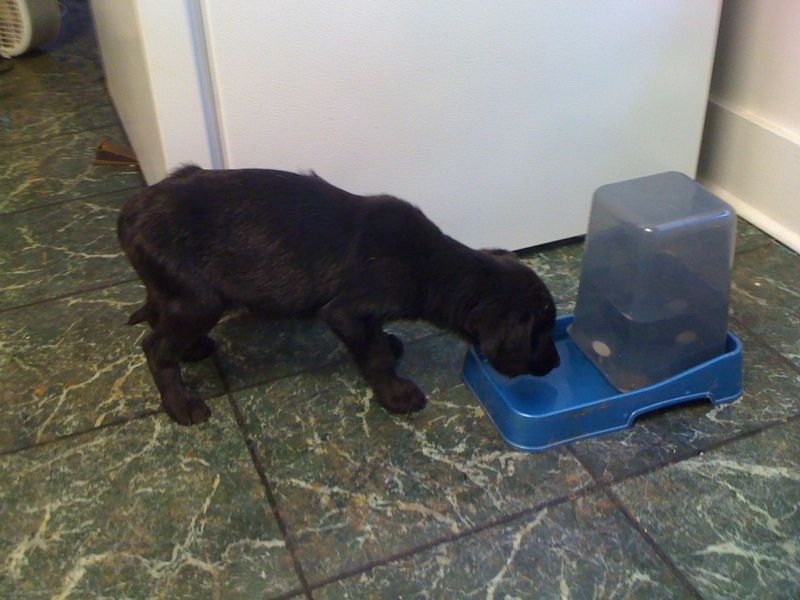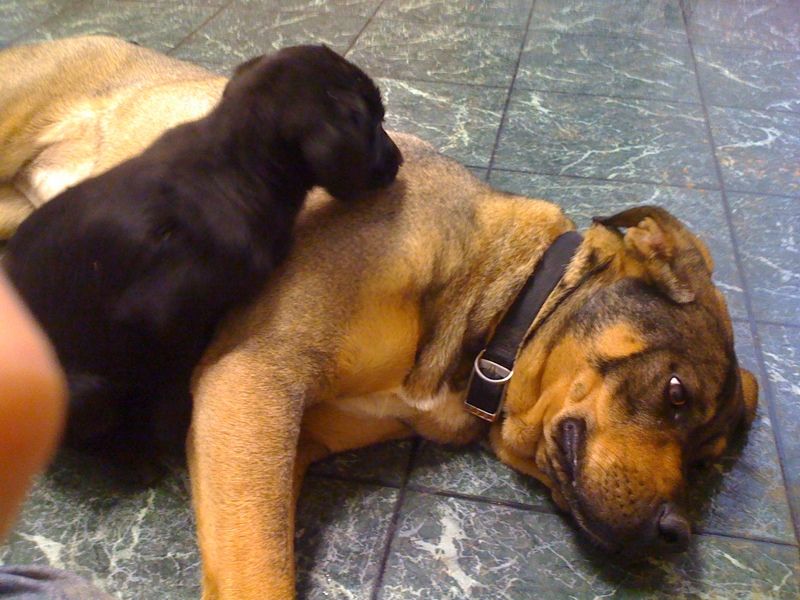 Him and Piggy almost instantly bonded, lol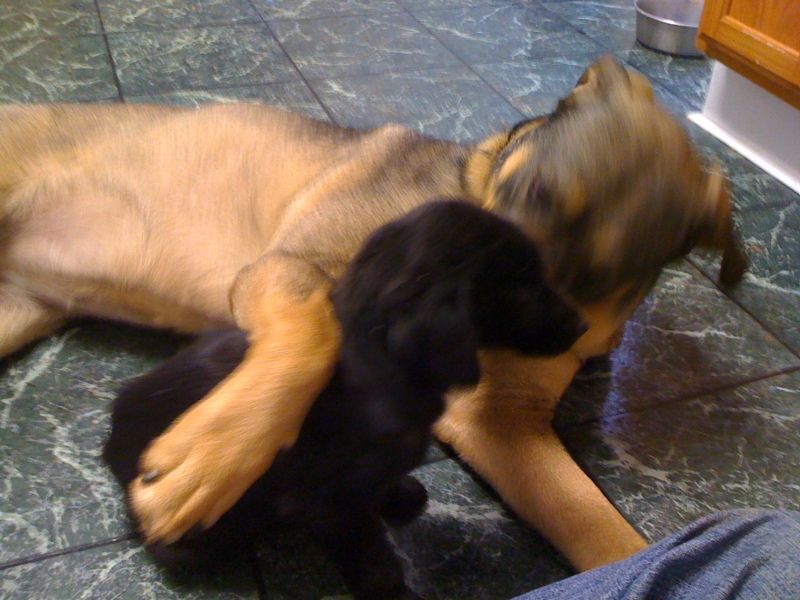 I'm kinda thinking he thinks Piggy is his mama.... he got all excited when I brought her out, following her around everywhere wagging his tail, and curling up in her belly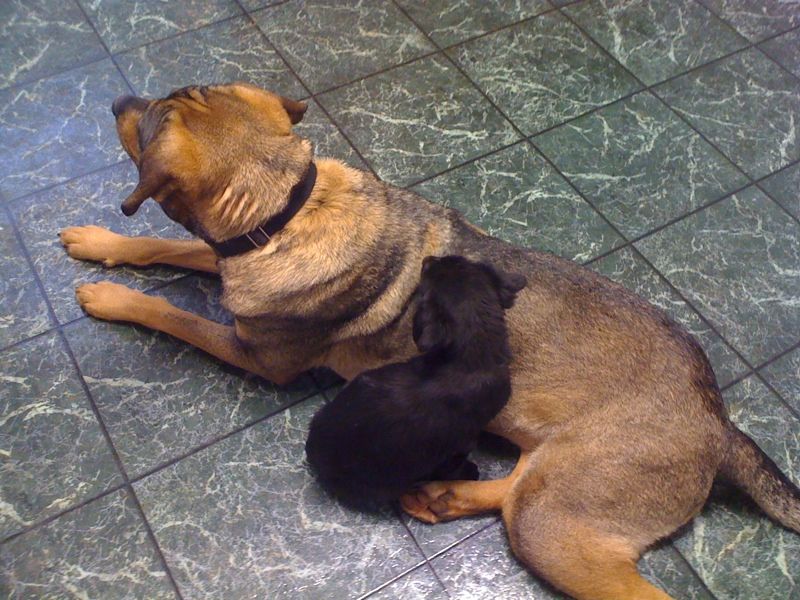 He was cooooold.... after his bath he just sat there next to the radiator for I don't know how long. Mind you it was 8 deg outside fri morning, so I'd say he's prob pretty lucky given how small and underweight he is
I'm not sure what I'm gonna do with them yet, if I'm gonna keep them or find them a good home elsewhere (and keep them together... I do believe they're siblings and they were stuck to each other like glue outside). I'll get them to the vet first thing monday and go from there. I hate when people do stuff like this though.... I mean you don't have to even be an animal lover to at least have a heart and take them to a shelter or something
Then this was today.....
WooHoo FINALLY after 29 something hours, puppy #2 has been safely captured. Now he doesn't want to come out of the cage though, lol
Oh and the first little guy is eating good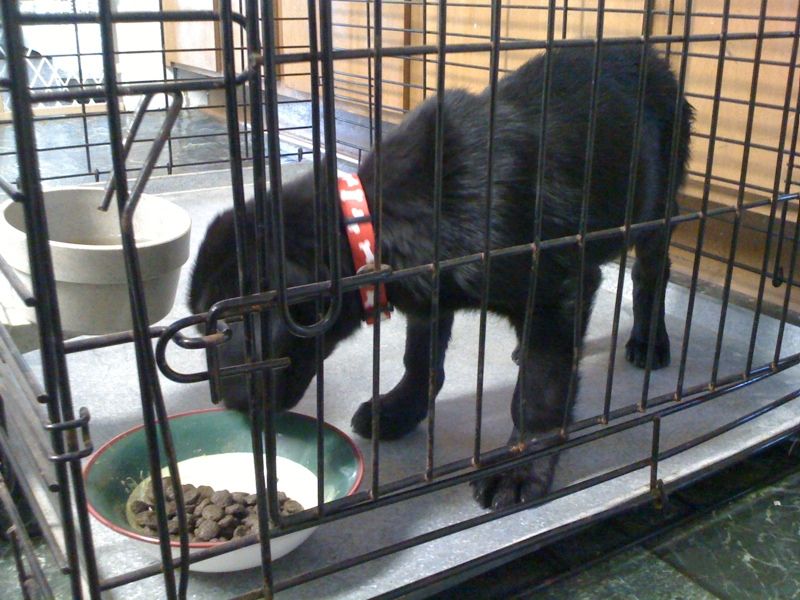 This is the building they were living under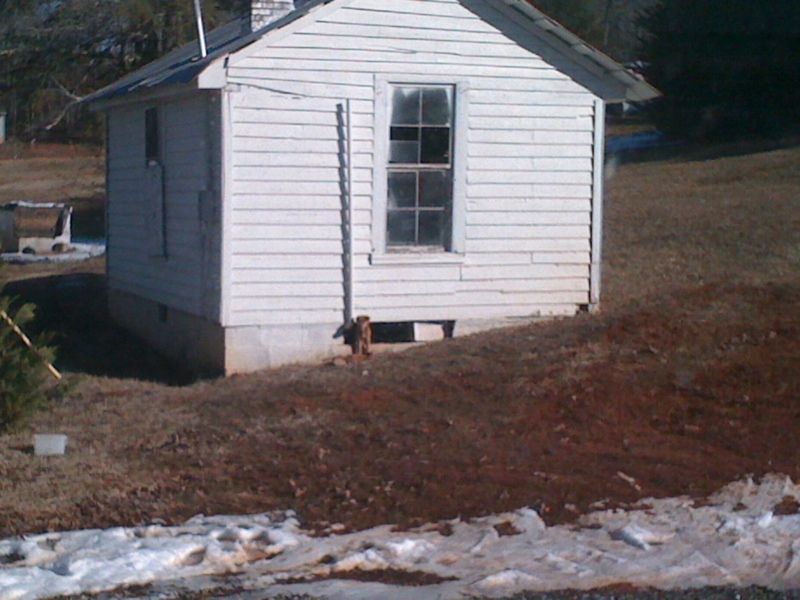 I'll post more here in a lil bit...