Discussion Starter
·
#1
·
It was a gorgeous day here in East Tennessee so I packed up two of the dogs, the kid and the husband and headed to the park. We all had a great time! (Sorry if the pics are ridiculously big. I was also using a phone to take the pics.)
"Mom, Saint is poking MY mustache!" My kid is going through a mustache phase but if drawing a mustache on him as a bribe to use the potty works, I'll do it!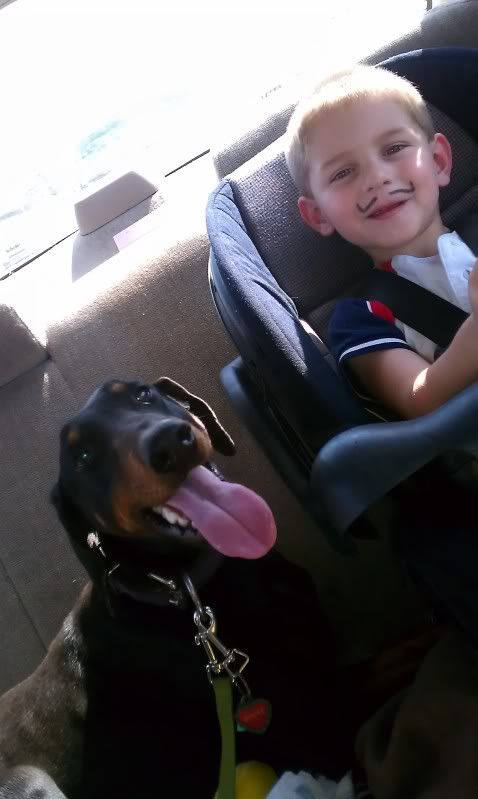 Saint finally acting like an oh so well behaved adult!
And Domo acting like a not so well behaved adult.
In true brown cow fashion he chooses to lay down in the biggest mud hole around.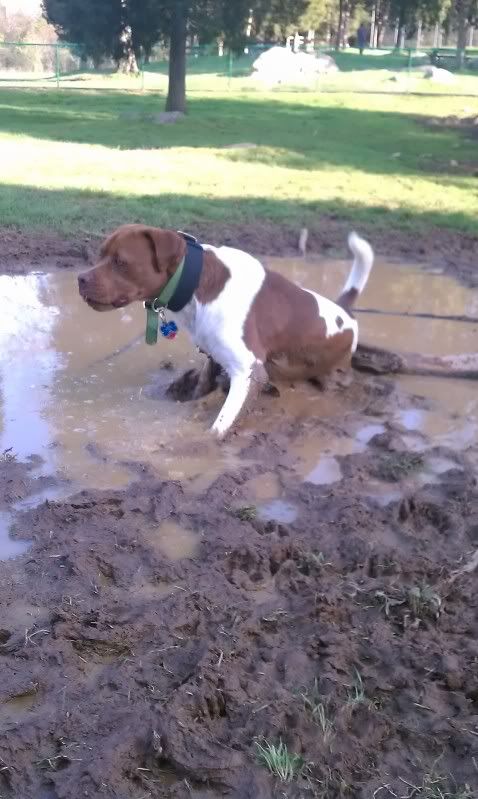 The husband and both of the dogs...finally a pic of them together!