Discussion Starter
•
#1
•
Paisley is a year old today! That was the fastest puppy stage ever, she grew up way too fast for me! I think we really got lucky with this little dog, she turned out to be a really great girl. She is very smart and has a lot of drive. I'm hoping to take some agility classes with her this summer, I think she will be perfect for it. I'm really not usually a fan of little dogs like her especially after working for a groomer. Most of the dogs that came in were just awful to work with but I'm really proud of Paisley. She's so easy to groom, bathe, trim nails or anything else you do to her. She's great with other dogs and people. She's just a really fun dog.
But how did this
Turn into this in just one year?
More puppy pictures because she was just too cute to not show (10 weeks)
Her and Panda were buddies from the start. They still love playing but now the tables have turned and Paisley is the one that gets too rough instead of the cat.
Her and Boomer, he tolerated her so well back when she was a cute little fluff ball
A little older (around 4 months)
5 months old when Banjo came home. They had a blast playing. they were about the same size when he was just 9 weeks old.
6 or 7 months old. She made some friends when she came to work with me. She was funny and would only play with the yorkies. All the other dogs she completely ignored.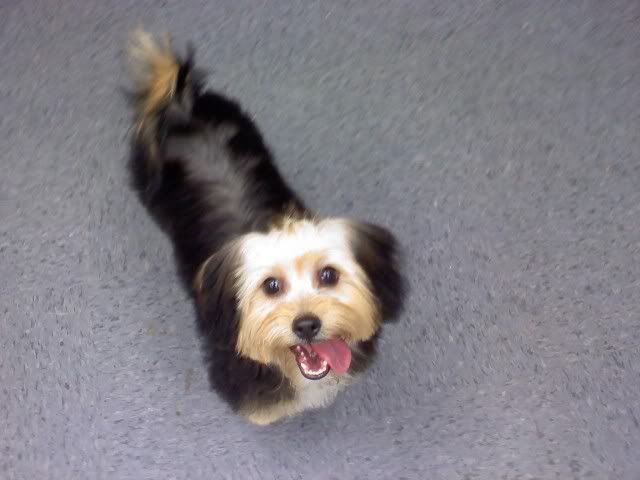 *More coming*