I've asked around quite a bit, searched the phone book, googled it, etc., to no avail.
Does anyone know of any orthopedic specialists in FL? Preferably Southern Florida, but I'll travel if necessary.
My dog has had two surgeries on his right hind leg, and I know that it will never be perfect, but it seems like the way he walks has gotten worse in the past two weeks(I'm going to take a video today), and last night he couldn't jump on the bed with me, that's never happened. I just want to take him to someone who is extremely qualified in this field, rather than subjecting him to more vet appointments that tell us nothing other than, "that's normal for him"
After his first surgery at the office with me: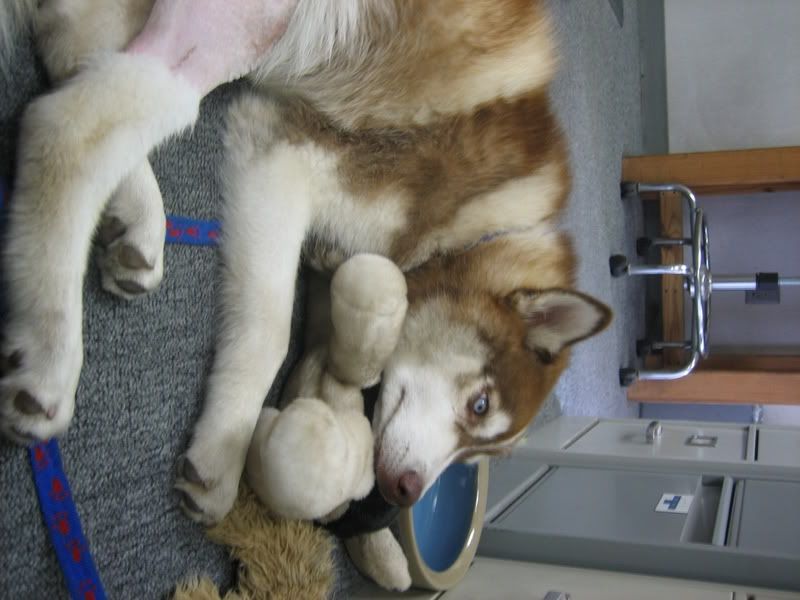 See the leg?