Okay I did not personally get a new puppy. But my friend, who got Xoup the boxer mix back in October went back to the high kill shelter 2 weeks ago and got this guy. His name is Xavier and we have no idea what he is.. Chow mix maybe? He is a strange little guy, but soooooooooo cute and sooooooo soft. There are also updated pictures of Xoup and also updated pictures of my parents huskyX Mocha who is like 8 months old now and mischievous as EVER!
Xoup and the new puppy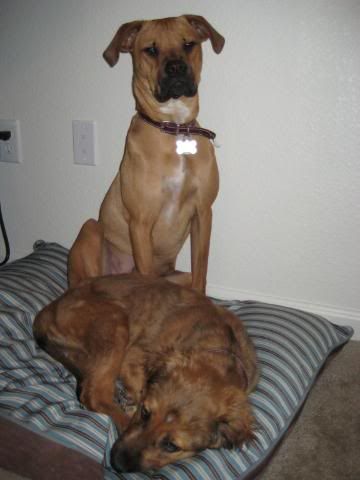 Xoup and Xavier
Okay we can nap
They like to snuggle.