Hello everybody! My name is Cynthia, and I am owned by Morgan, a lab/?? mix.
Morgan is just over a year old now, and just under 55lbs. He has completed one basic obedience/manners training class, though I do most of my training myself. I intend to sign him up to work on his CGC this summer, and maybe try some dog sports (agility or flyball) starting this spring to see what he thinks. He loves to run (and run and run and run), has two kitty "big brothers" that keep him in line, and he also has a passion to sing along with clarinet and saxphone, which I play. He's my baby boy.
As for me, I'm all about animals. In addition to my Morgan, I also have two cats, four sugar gliders, one rat, and my husband.
I do a little bit of photography... I have a Canon RebelXTi which I am still learning to use to it's full power.
My main hobby, however, is collar making. I have started a small collar business called Morgan Collars (I'm very creative with names, LOL!). I make nylon-based collars with decorative ribbon and fabric patterns in a number of different styles. If you're interested to learn more, you can check out my website at
www.morgancollars.com
.
And of course, what introduction thread is complete without a picture or two!
Morgan and me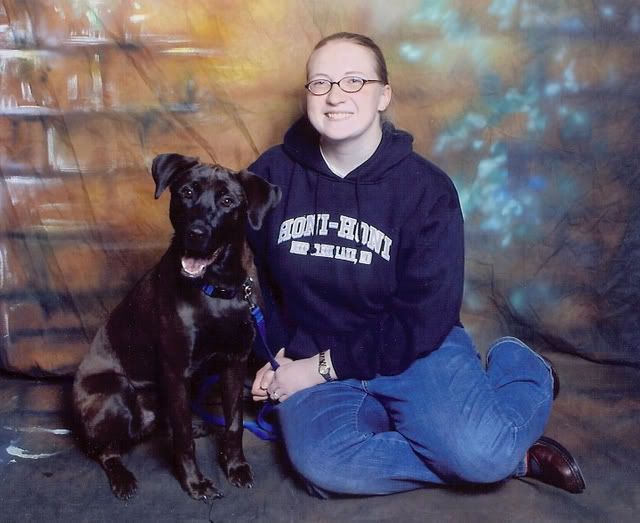 Morgan loves the snow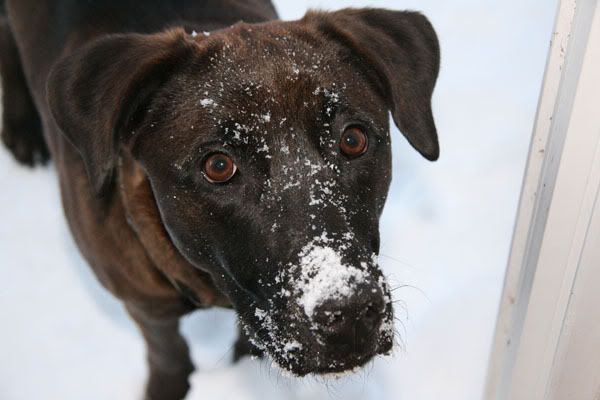 Whew! I hope that was enough for an introduction! I'm very happy to be joining DogForums.com, and I am looking forward to getting to know all of you!