Discussion Starter
·
#1
·
Hi everyone! I'm so excited to have found this forum. It's exactly what I've been looking for.
My name is Katy! I'm a dog trainer. I love animals very, very much. I'm also not so great at introducing myself! hehe
I have just one doggy, and her name is Kuma. Her breed is unknown to us, but maybe pitbull, sharpei, german shep, chow, etc. The list of suggestions go on and on. My fiance, Josh, found her and her littermates on the side of the road! Their mommy was very emaciated and the pups didn't look like they were given any kind of attention medically or otherwise. We couldn't help but keep one of them before turning the guy in for animal cruelty. Kuma is the angel that came out of that story...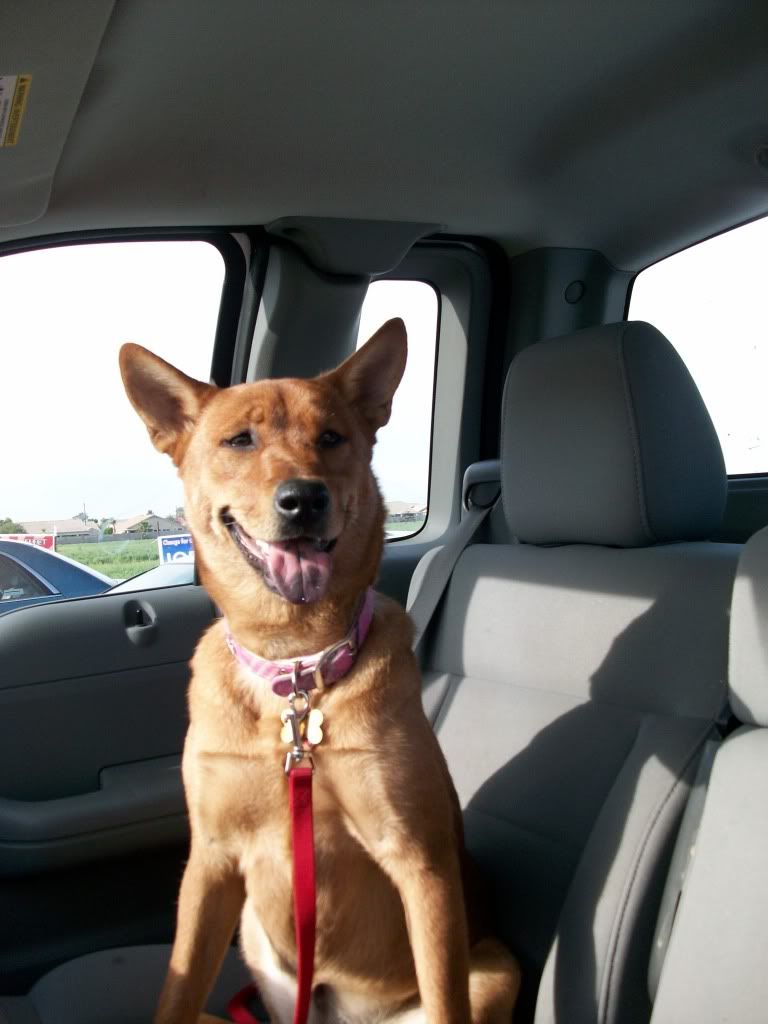 Hello everyone!