Discussion Starter
·
#1
·
I haven't said a danged thing here, because I was trying to make a decision about it, (because, hi, Kylie wasn't planned and is young, we can only have three dogs - and this makes three- and because I was still trying to decide if I was holding out for that springer next year) and then because I wasn't entirely sure it wasn't going to fall through.
But, since I'm posting here, it obviously didn't fall through.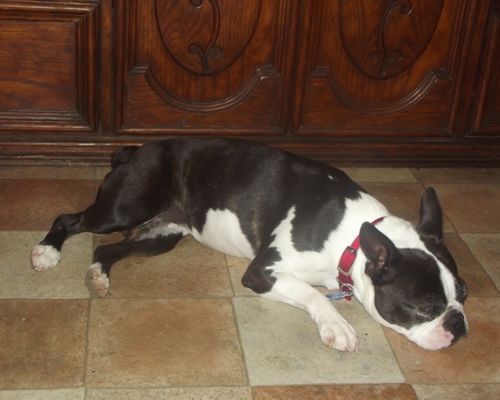 Meet Bug - name subject to change. She's a four year old Boston. She is also deaf as a post, and has the manners of a teenaged mountain gorilla, because she's lived her whole life outside. (Deaf. Small dog. Outside. WTF).
Cute as can be, though. (And yes. Her nails are BRUTAL).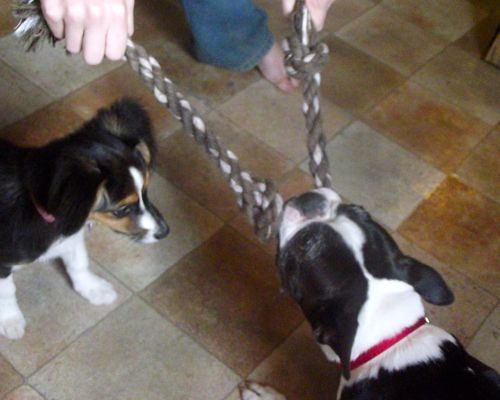 Gets on well with Kylie.
Jack's just relieved Kylie's got someone's face to chew on, besides his.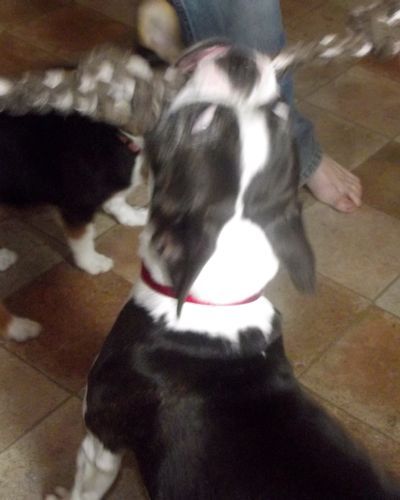 Dignified? No - but plays a HECK of a game of tug.
And that completes our dog family, for the next (I hope) 10 years.