Discussion Starter
·
#1
·
So after much consideration we decided to add a new member to the family! I'm very, very excited to introduce Brody. He's about 2 years old and a pit bull mix. We rescued him from our local humane society after I fell in love with him at my work. (We get dogs from the shelter in for their rabies vaccines).
He and Bridgette are acting as if they were destined to be together. Their first meeting was absolutely awesome and they have been playing non-stop since he came home. We're still working with the cats and will continue to be. He's interested in them but not acting aggressive. His attention is drawn away as soon as I call to him or have a treat so that's a great sign. I'll be working hard to ensure he ignores them as Bridgette does. (They aren't very happy about it naturally)
And without further ado...
Brody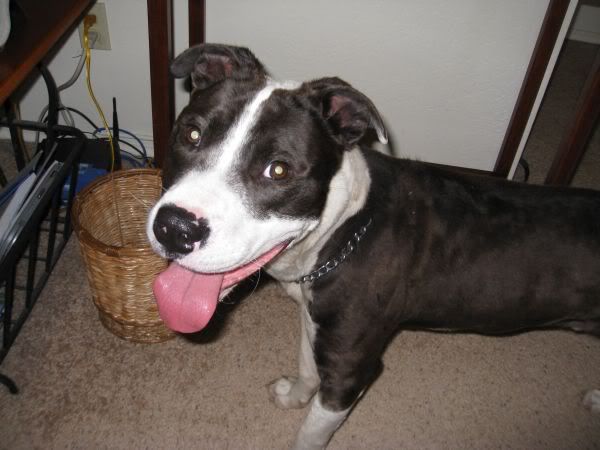 We just became best friends!
What is this confounded thing on my neck?? (which has now been switched to a regular collar...he actually seems better on a leash than Bridgette haha!)
Oh and if anyone can link me to any good info on here about introducing cats and dogs that'd be great as I can't find the good thread I remember reading...