Discussion Starter
•
#1
•
I LOVE these "guess the dog breed" threads- thought I'd jump in with my new gal, Lela!
Just some background- Lela came up from South Carolina as part of a dog transport. She was billed as a "German Shepherd/Lab Mix." My vet guesses she's about 2 years old and is 35 lbs.-about Cocker Spaniel size. She has an interesting tongue- Purple on the top, and pink with dark purple spots on the underneath, lol. Her body is very long/lanky, and she has a fishhook tail.
Any guesses as to what breeds she could be?
arty: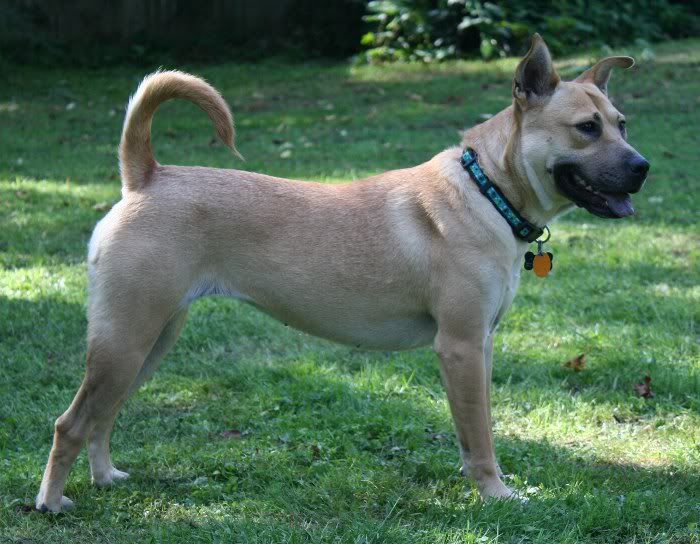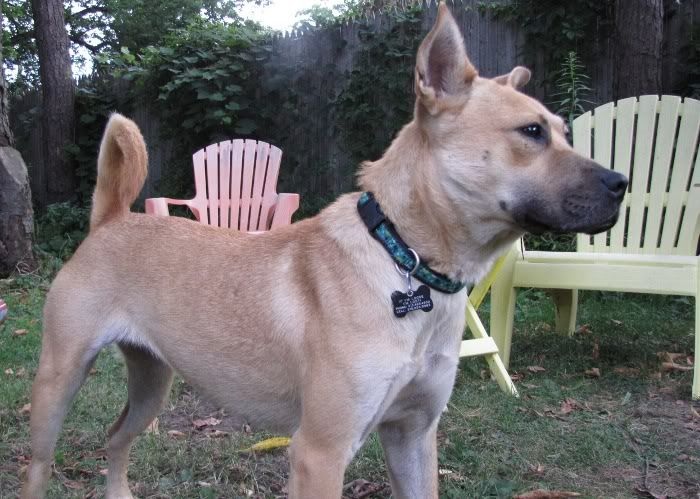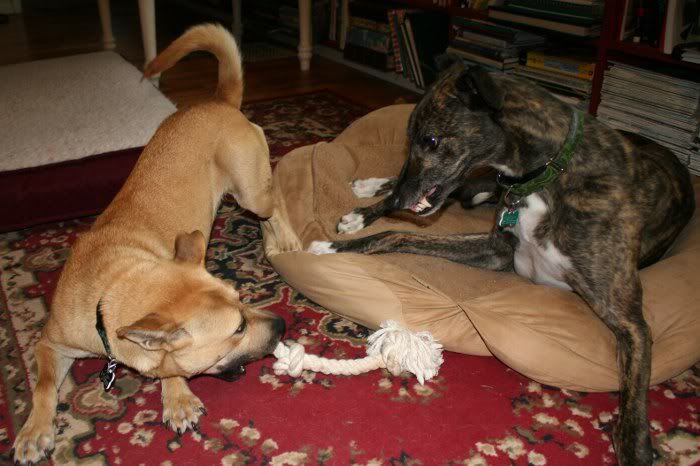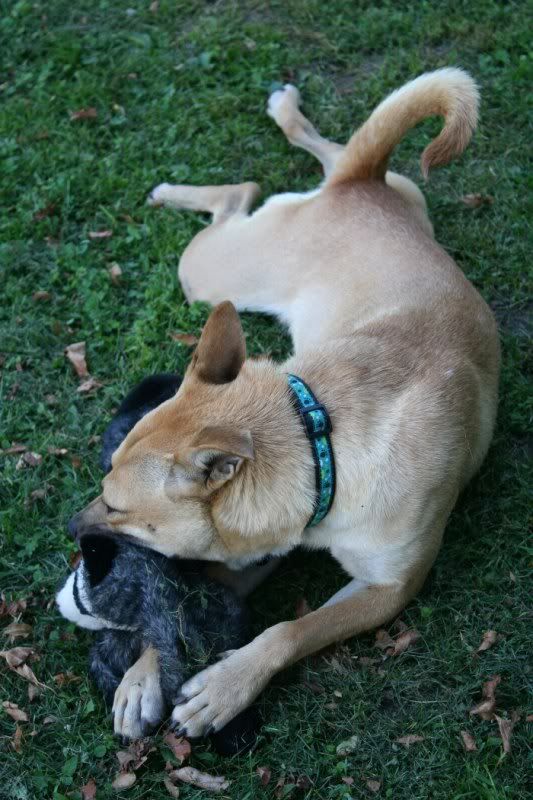 ...and here's showing her "special tongue" - purple on top, pink & purple on the sides & bottom: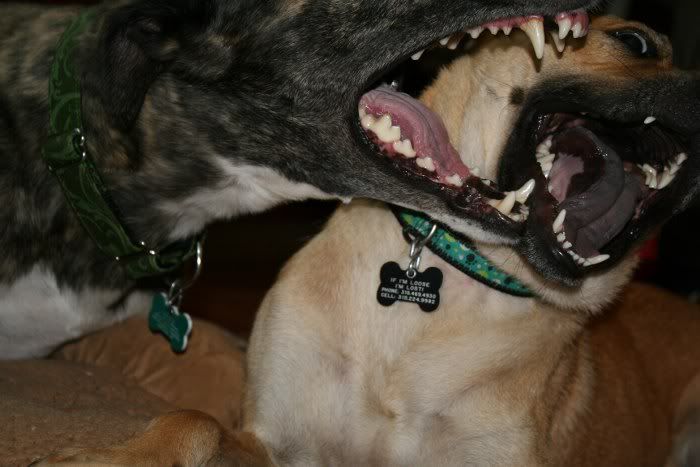 So far... from our visits to pet stores, the dog park, etc... I've heard:
-Chow/Pit (this seems to be most popular guess)
-Shar Pei mix (this was my guess at first, as she has a LOT of loose skin)
-GSD mix
-Chow/Carolina Dog
-Pit/akita
-One person told me I had a purebred Shiba Inu (ROFLMAO!!!! I thanked them politely)
This fall I'm going to pursue a DNA test. I know they tend to throw ... strange... results, but that's okay. I'm planning the "Mother of all Camping Trips" to northern Canada next summer, and I'm a bit worried about whether we'll be allowed across the border or not. She's so... "bully" looking. I'm hoping a letter from my vet and lab results from a DNA test will help us cross the border. Of course, if the DNA tests come back with a Pit in there, then I guess the Mother of All Camping Trips will have to stay stateside, lol.:wink:
Anyway... I'd love to hear what you think!
Jen