Hopefully it's not too early to make a thread. I feel weird just joining and then showing off pictures, but I can't help it after looking through this forum! Besides, who can resist looking at a puppy?
This is Deezel, my 10 week old yellow lab :] He's such a good boy and already knows most of the basic commands! It's impressive how fast labs learn, even at such a young age.
He's about 9 weeks in these pictures. Click the [x] for a picture.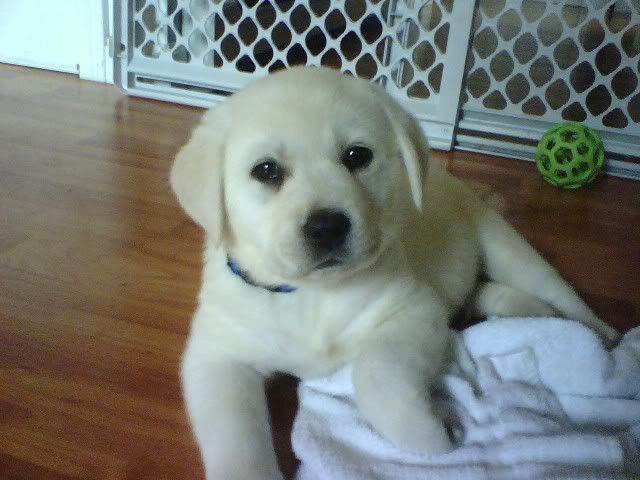 [x]
[x]
[x]
[x]
[x]
8 weeks in these pictures
[x]
[x]
These pictures are of when we went to pick him out. He was four weeks old. That's my little brother in the picture, just ignore that! Haha.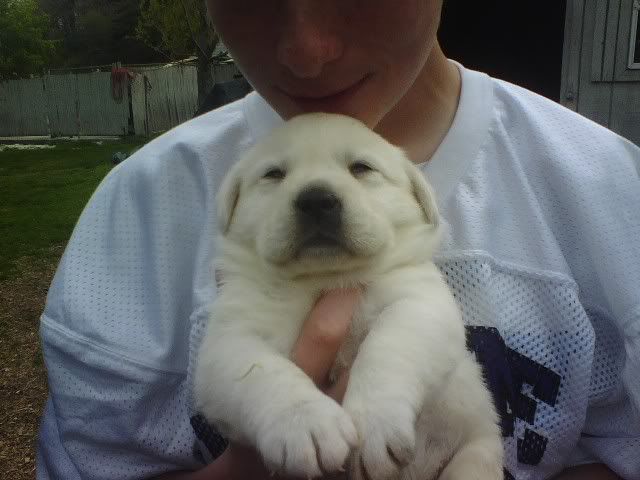 All of his adorable siblings
[x]