Discussion Starter
·
#1
·
Contrary to the title, my 2 year old Huskey and Stafford-shire Terrier mix does have a love for his dad, but he is VERY fond of me. Which you will notice
At two weeks old, my fiance found this loving little puppy in a chicken coop. From there, my curious canine developed a habit of hiding his food. Scouring for it with his little nose and hiding it underneath hay until he felt safe to eat. Although, my fiance and I weren't together at this time, we were destined to meet.
This is Tank. A few days after my fiance brought him home.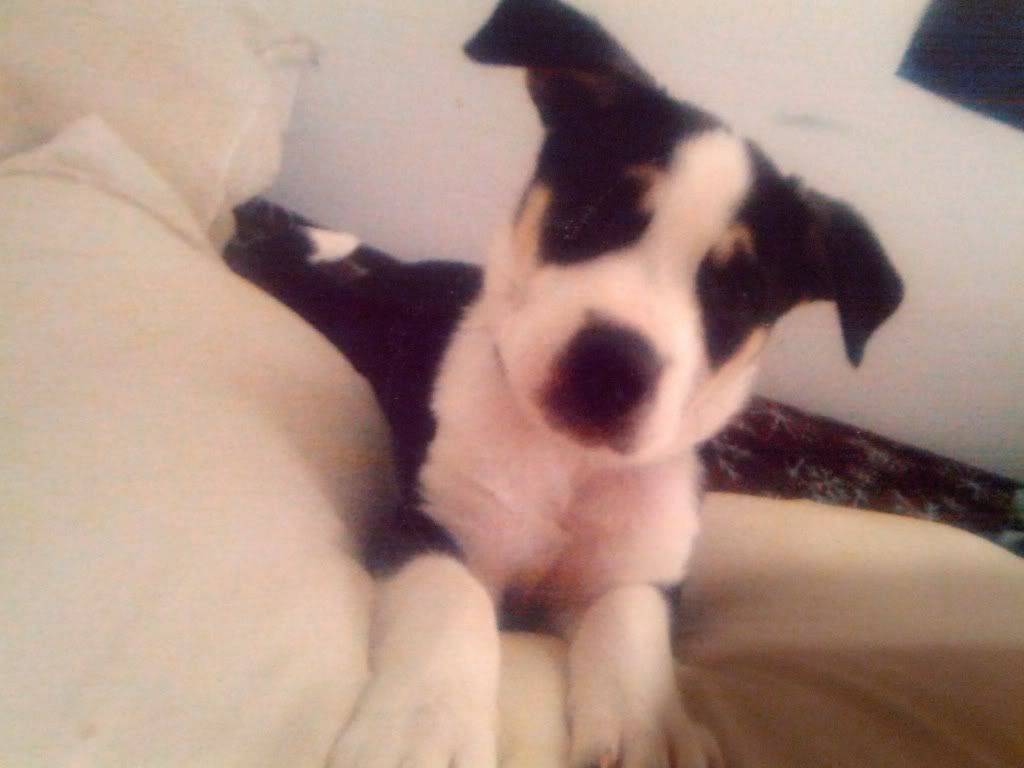 I met my fiance a year ago. I instantly fell in love with this puppy, as did he. Ever since then, he hasn't left my side and has become my personal bodyguard.
Just like the picture, this is where he always is. Even when people are near, he has no interest in getting to know them unless I tell him it is okay. He is VERY obedient. One of the many things I am fortunate of.
Me and my little guy, on a daily basis. Just hanging out!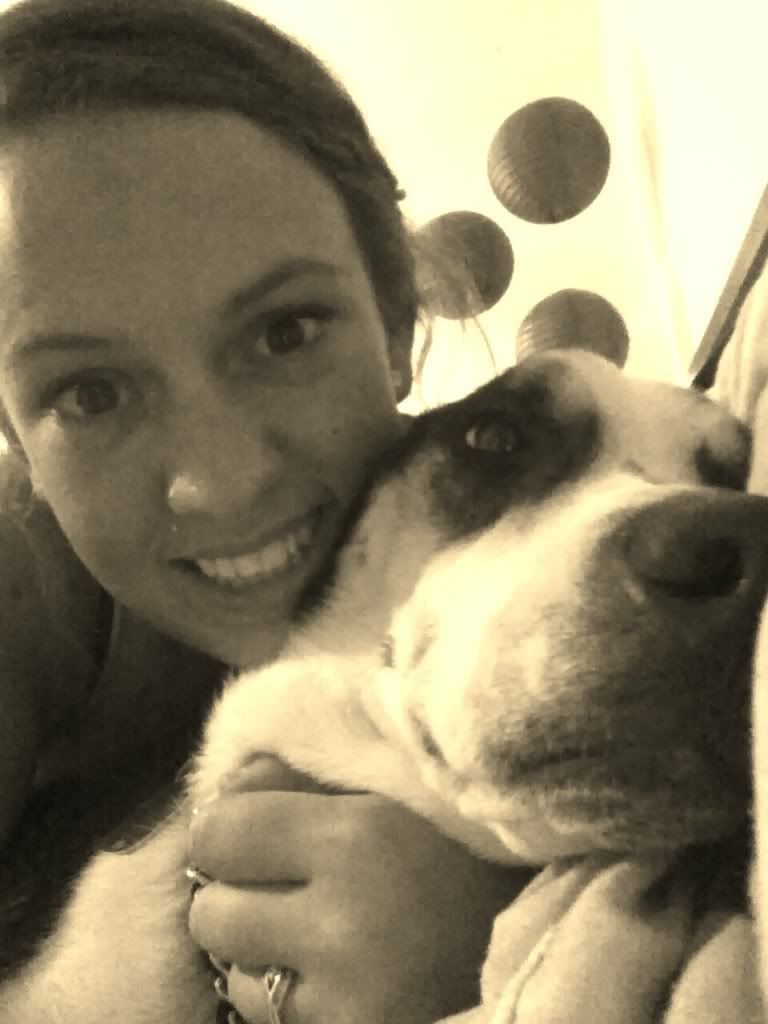 He LOVES this chair. I don't know why. But if he is not by my side, you will find him on this chair. My fiance and I will set this outside while we're working on the car or what have you, and he will sit on his chair and supervise!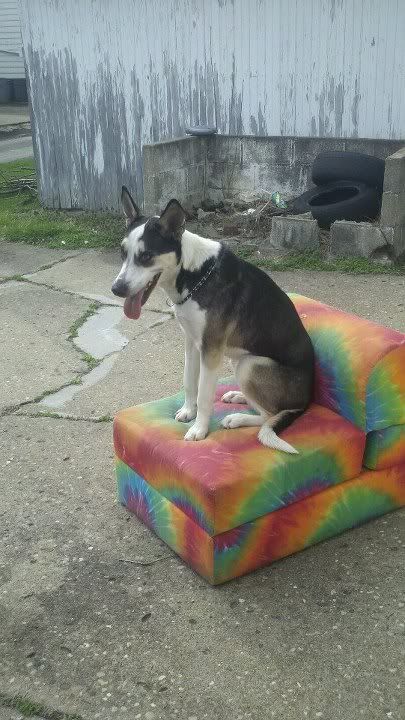 This is his "mom, did you say treat?" face. Cute huh?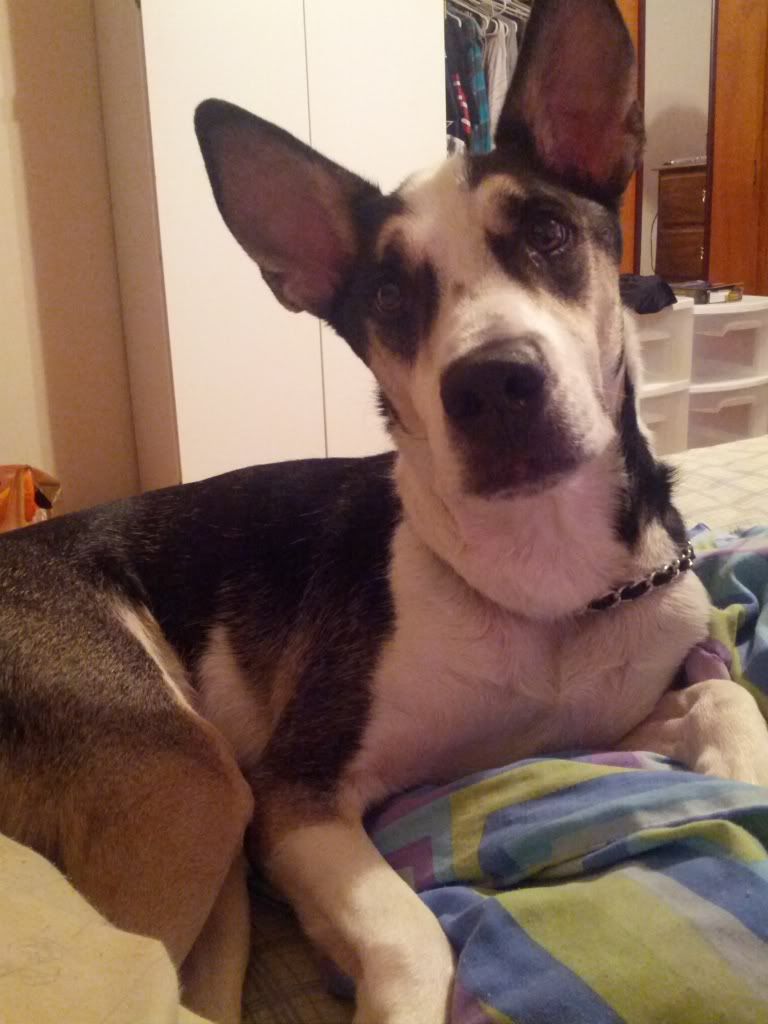 At the end of the day, I have the sweetest face to look forward to. And early in the morning too.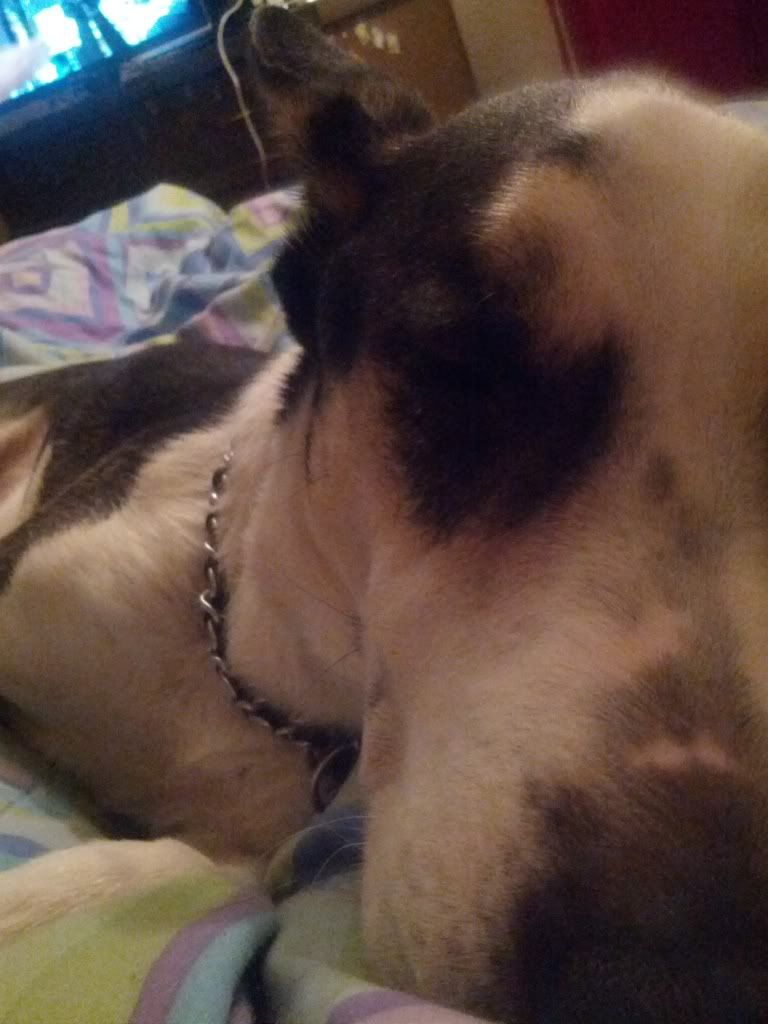 I'm sure I will have more to post, this is just the beginning! I hope you enjoy!