So today I took the boys deer hunting in the woods. They would never actually kill a deer, nor would I. We just like to see and chase them and have a good time. Well, about a hour or so into our walk I was getting sick of carrying my camera. I had already gotten plenty of shots of the dogs skirting around trying to scare up something to chase, so I put my camera away. I swear it wasn't 3 minutes after that we headed up the edge of the woods and wouldn't you know less then 10 feet in front of the dogs 5 big white tail deer come charging out of the woods, snort and run across the field. I grabbed for my camera and then remembered it was put away. Then as the dogs are hot on pursuit I let them go for a few minutes and whistle them back. They turned back ASAP, Thank God but I was so sad that I missed that great shot.
I really need to bet an easier to carry camera. I hate that my camera is so bulky and I tend to miss shots because I don't want to carry it around with me. I just wish I could have gotten that shot. I don't know who looked more surprised the deer or my dogs or me? LOL
It was a good time anyway and I got a few shots.... here they are.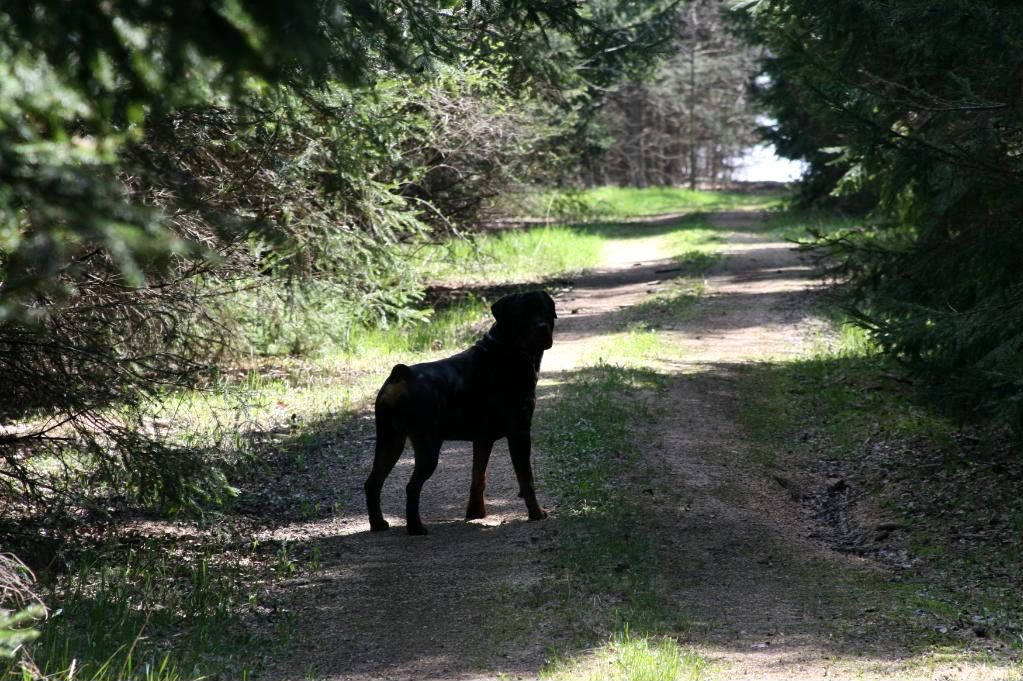 come on Oliver, I think I smell something.
I am coming, I am coming, I have a bad leg remember?
more....