At the dog park this afternoon...
Found Abby - a red tricolor aussie. Although her and Sierra don't match exactly (such as Abby having a fuller white collar and Sierra's missing leg fringe - it had to be clipped after she got it matted with burrs at the park) their mannerisms, color, attitude and obedience were almost identical...both my husband and I and Abby's owners got a kick out of it.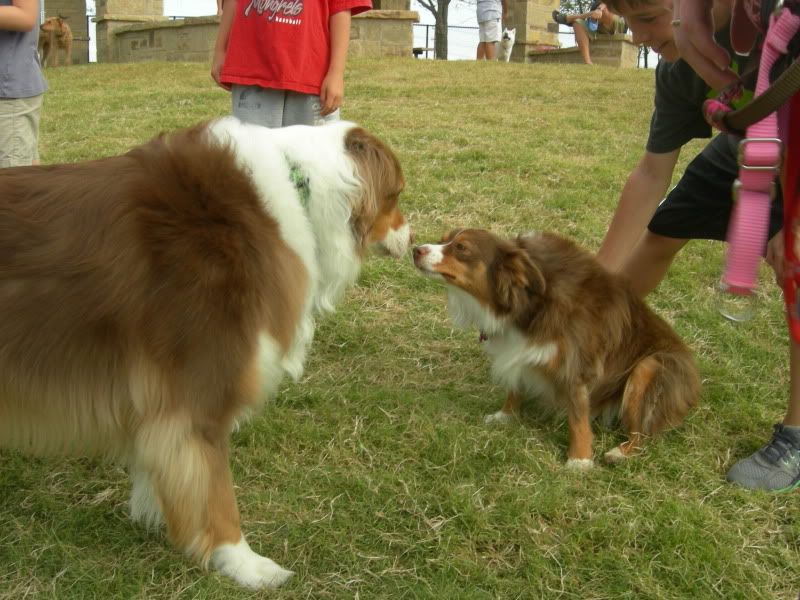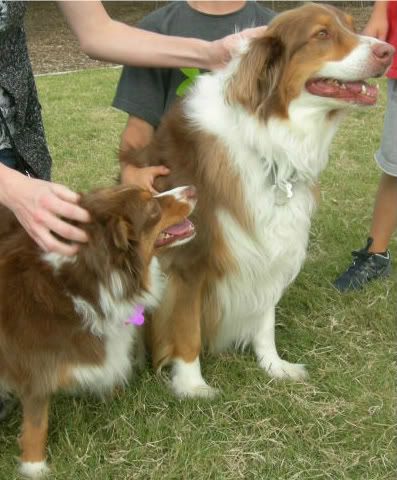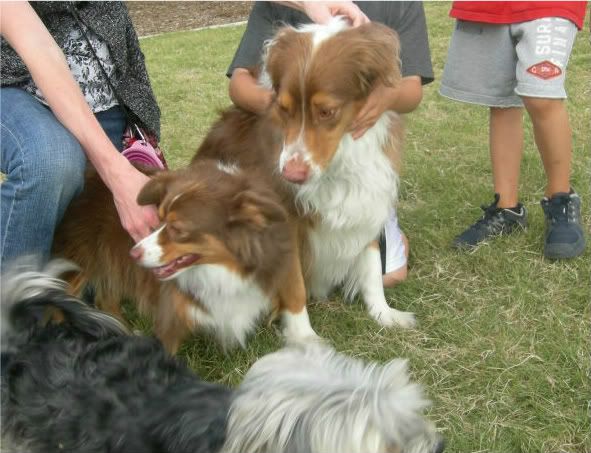 And a few other interesting dogs we ran into...
An obese (owner says at least 25 pounds over weight) white boxer...yes a boxer...the owner says she often gets pit X or bulldog X which was the direction I was going...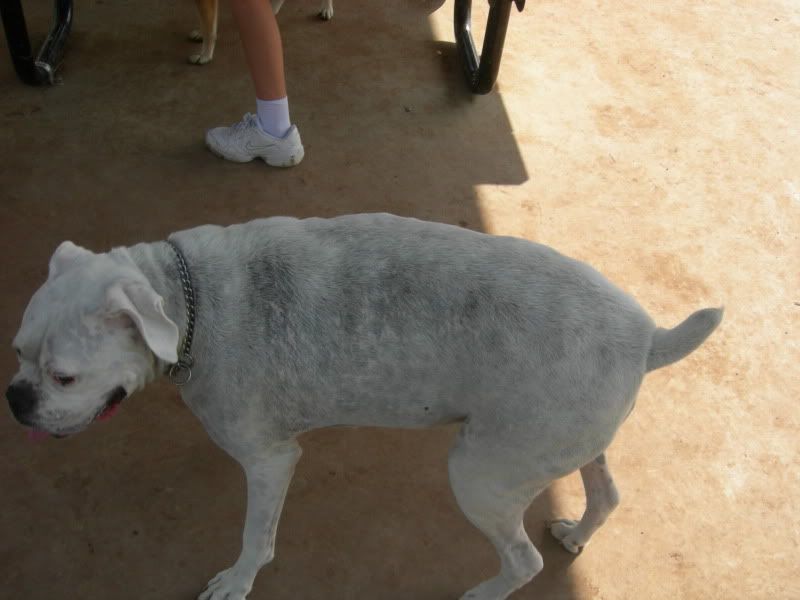 A pup that kept finding the mud...his owners kept getting him out of it and he kept finding a new wallow of it...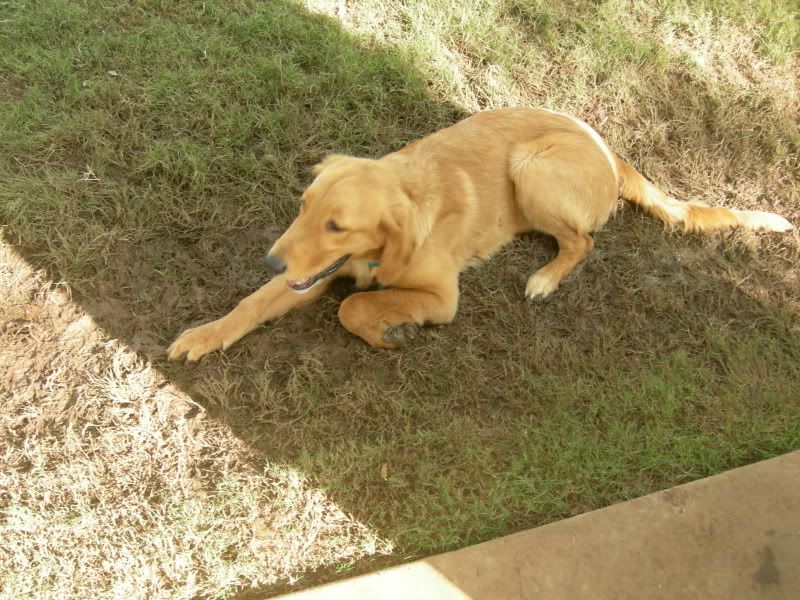 And our girl not wanting to take a pic...to many new smells!