Discussion Starter
·
#1
·
Hi everyone!
This is Sadie, my 8 week old German Shepherd/Lab cross. She's absolutely perfect, and I couldn't have asked for a better pup! She is making great progress with housetraining, only having 2 mistakes since I brought her home on Tuesday. She also loves her chews!
She had her first vet visit on Thursday, and she slept through the entire exam. When she got her shots she woke up, looked around, and went right back to sleep!
Here are some pictures of my little girl! Most pictures are of her and my brother's dog, Sinder, who is a 1.5y/o Chow/Border Collie.
It's play time!
This is my favourite picture!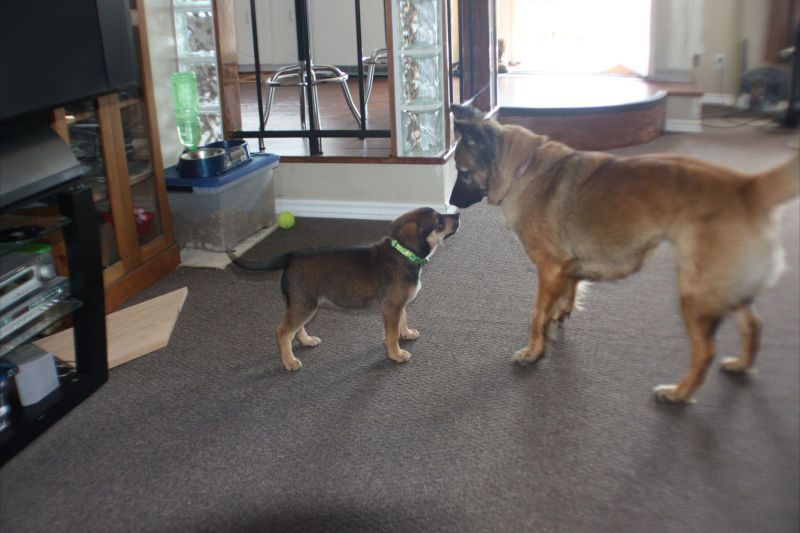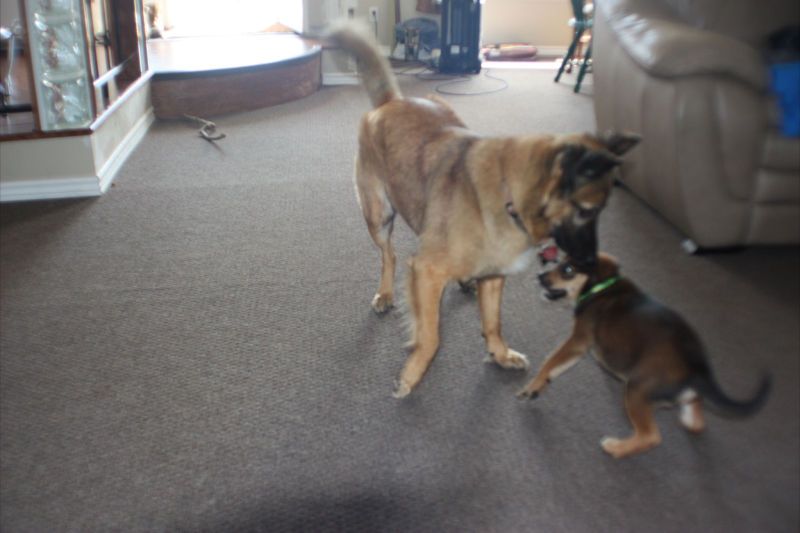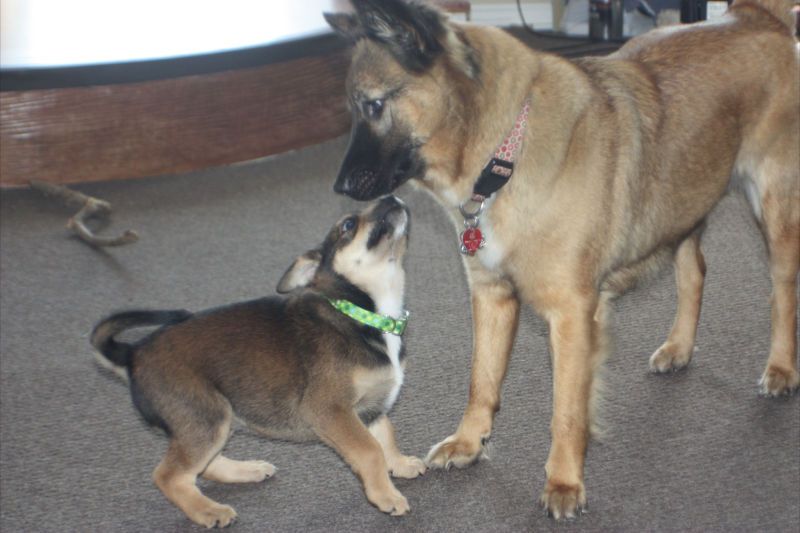 Hello, Cutie!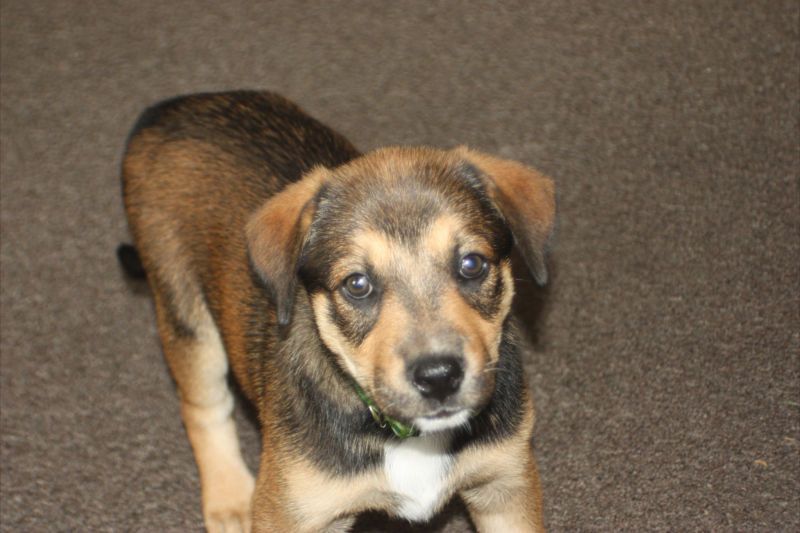 Taking a break from playing
Action Shot!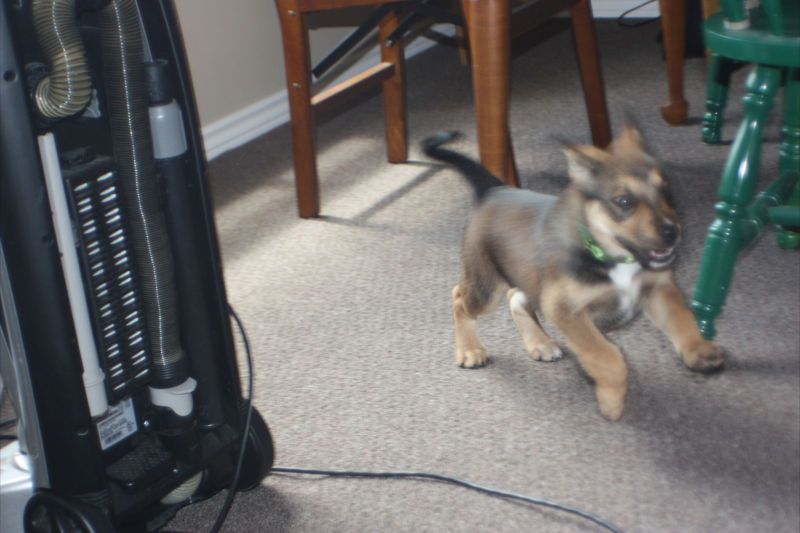 Sadie getting even