Discussion Starter
·
#1
·
We're taking care of my friend's puppy until Tuesday. She's the cutest thing! She was supposed to be going with my friend and her other dog to the beach, but she has an ongoing (and despite much testing) undiagnosed skin problem. Her poor little tail is bandaged at the moment and she has to wear an ecollar when she isn't being watched. Poor baby!
So far she's a bit nervous and is hiding under the table mostly. Bridgette is scared of her so she's pretty much acting like she doesn't exist...Bridgette is SO weird!
Anyway, pics...
Jordan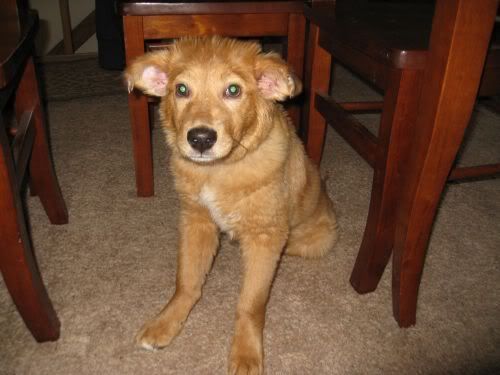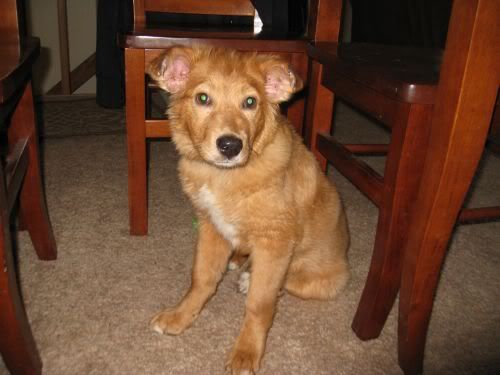 See her poor little tail...she can hardly even wag it!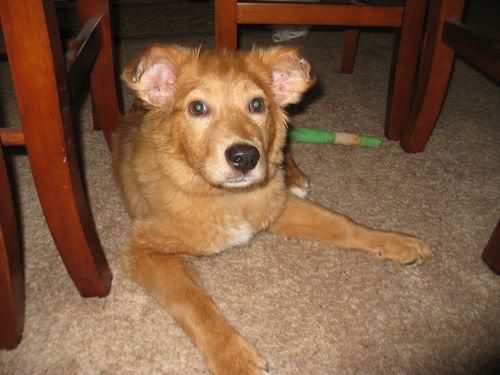 Trying to check out my camera...