Discussion Starter
·
#1
·
I am so excited! I just got back from the pound about an hour ago with a one year old beagle boy!
I was supposed to take 2, but one was out on the mobile bus to try to get him adopted. This boy was in kennel cough iso, but he hasn't coughed ONCE since I brought him home. I think when they walked him they were just hearing his reverse sneeze. I wouldnt doubt a misdiagnosis. So he ended up on the e-list and I just took him in to foster him for the rescue I volunteer with. As we speak he is laying next to me. Chance brought him all his favorite toys and Kody is not speaking to me. Bailey.... well I dont know if that lazy dog even notices a difference! So without further a due- here is J.D! (Oh.. its supposed to be like JD from scrubs, but it secretly stands for Jenns Dog!)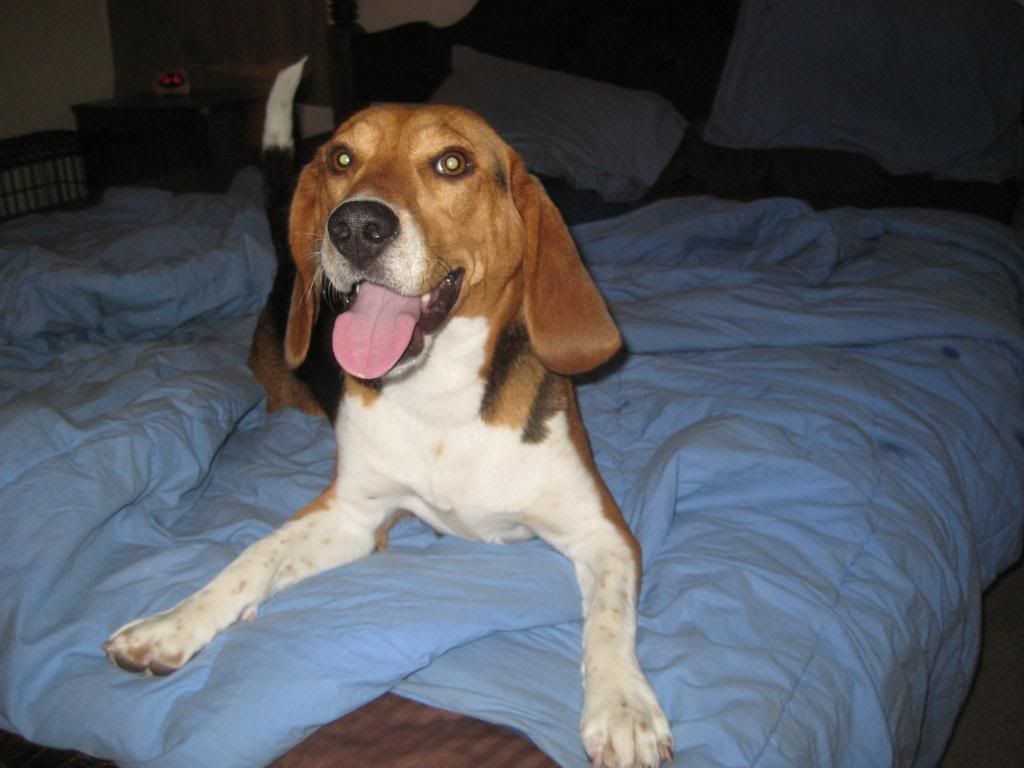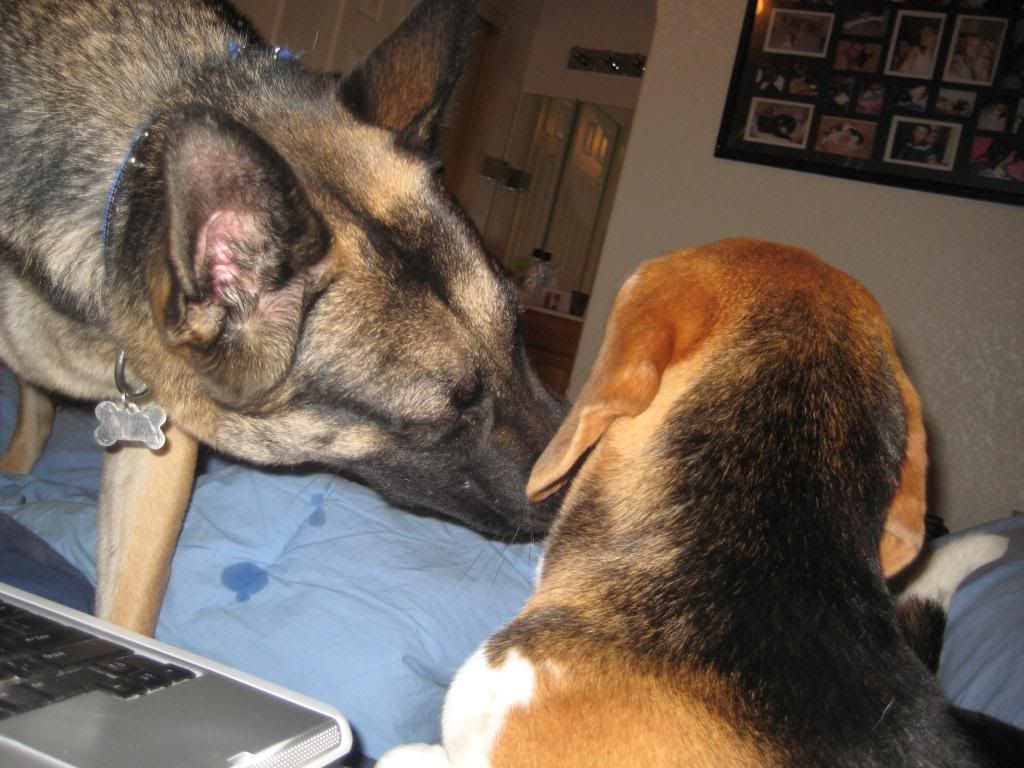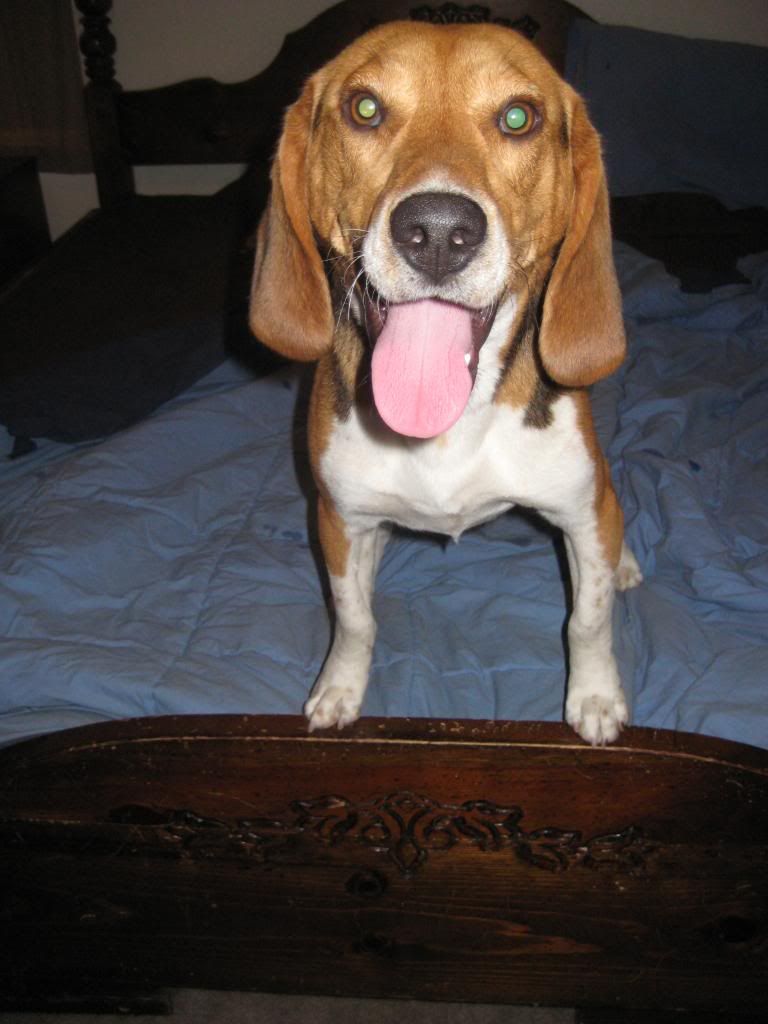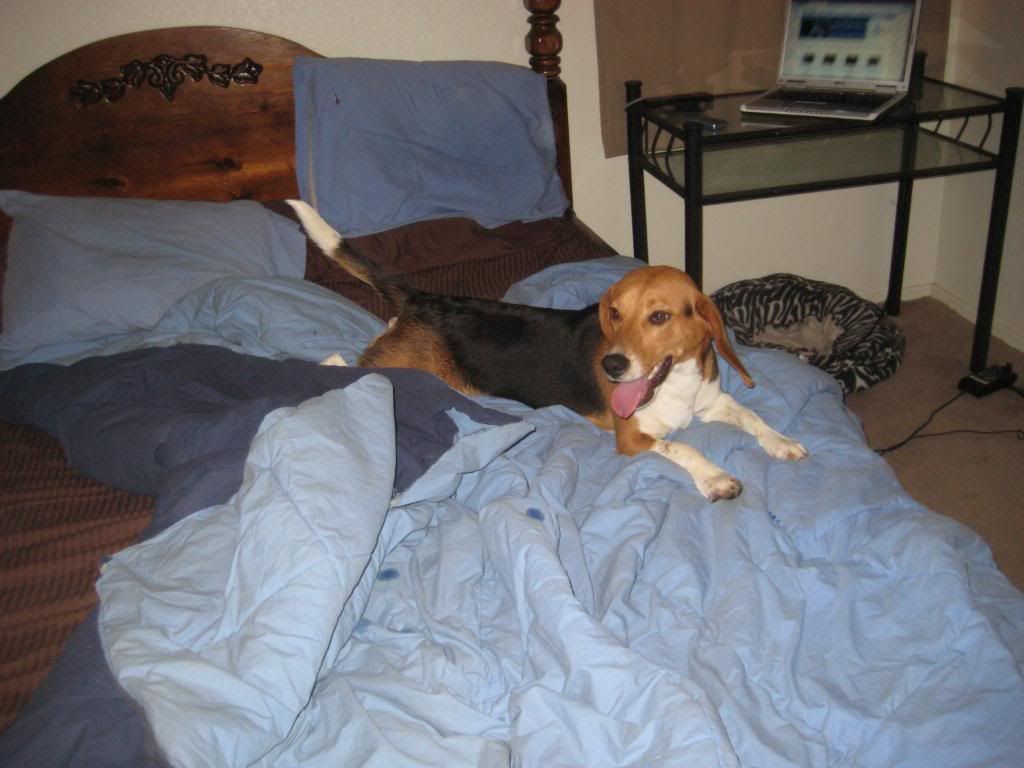 So I will either have him a couple days, weeks, months... who knows. But I dont care how long he stays, I already love him!
He is very attached to me, he already turned my laptop off twice trying to wiggle into my lap! Hes just so much fun!