I've been making collars for a few years now, but Shippo still didn't have one. I couldn't really think of a good design for him. Well, last week, I decided I would take my first stab at making a martingale collar, and at hand-tooling a design! It turned out awesome. It's double-layer, hand-tooled on the second layer, and suede-lined for his comfort. And it fits and works like a dream! I'm incredibly proud of of the outcome. =D
Anyway here are a few pics of the progress, a finished pic, and Shippo wearing it. Yay!
The very beginning... playing with leather tooling - still kinda wet...

Day 2:
More tooling, and some color!

Day 3!
Shiny! Starting to take shape and look like a collar! =D

Day 4
: It's finished! And it fits him perfectly! Now we will test over the next couple weeks to see how it stands up to constant use during walks.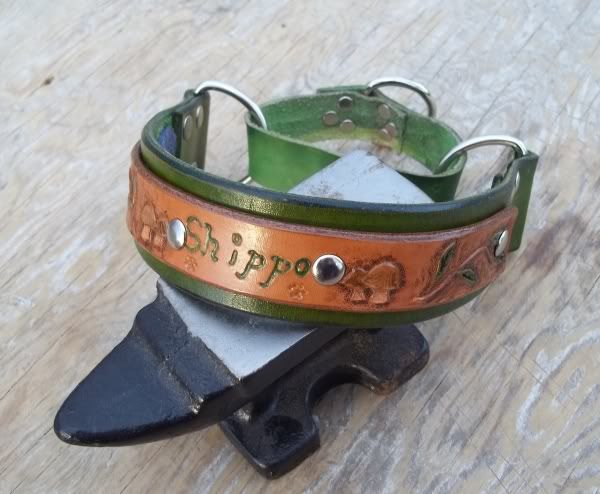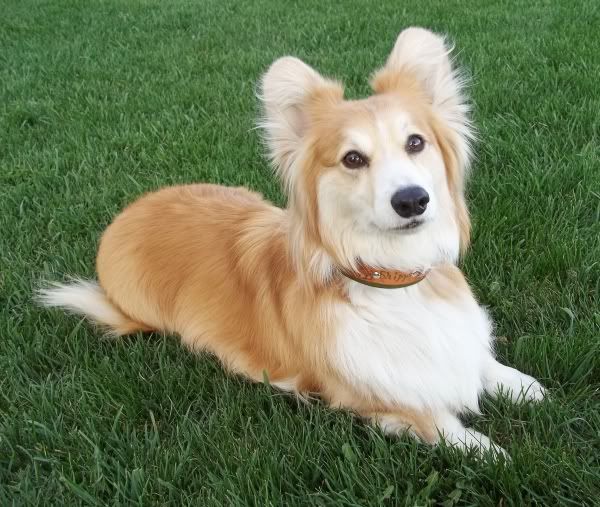 Done! Now he can sport his new collar when we go visit a dog show in Salt Lake City in May. So excited!!! =)
EDIT: Also, the top pictures are kinda long... I thought this forum used to auto-resize them? Bah, maybe they're okay and that's why they didn't get resized, who knows... lol