It's a holiday weekend/long weekend, and it was about 85 degrees so we went to the local swimming hole. Not park, but 'park on the side of a dirt road and climb down a steep path, over some rocks and finally sit on the edge and jump place.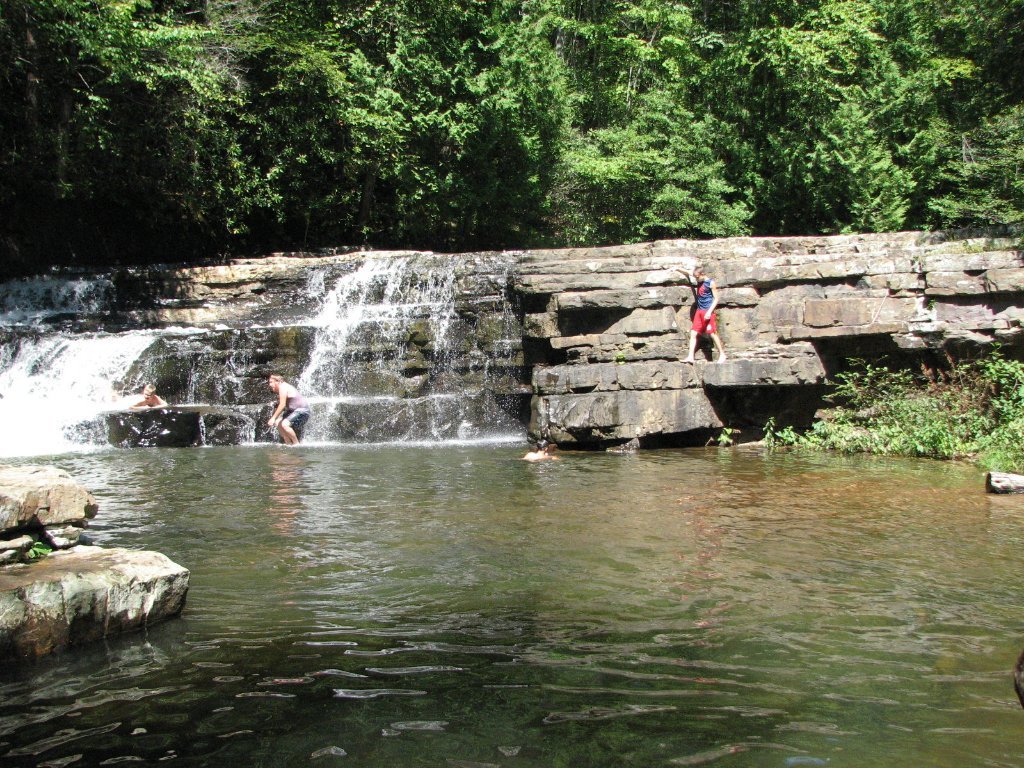 Pretty - and today crowded.
On the way out? We were stopped in traffic for a lifeflight helicopter.
He was unfussed by it taking off - I was not because it was SUPER loud and windy, but he just got curious, watched it wiith a lot of interest and wagged (calmly).
Ran into a poodle playing 'can't catch me' in the middle of the (dirt) road we parked beside. I used him as bait to lure it over, it bounced on his head and he wagged. I grabbed her collar and handed her back to her humiliated owners (no picture of that)
Ran into a woman on the way down who warned us her dog was loose down there and playing with everyone but was 'friendly'. Since there were also 9 billion kids lose down there, I believed her. Since it was a holiday and a remote spot, I chose not to give a crap and let him off leash (I did ask the other people if they were okay with it before letting him run off - but the GSD already lose was a good clue).
He played with the other dog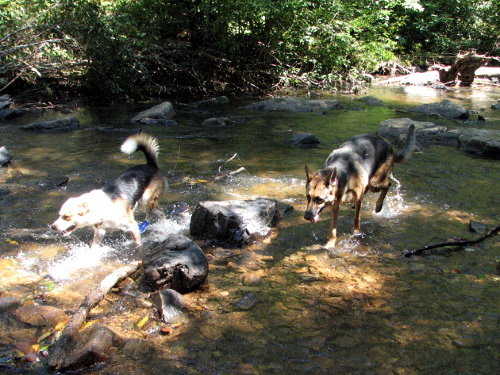 Or, honestly, he mostly ignored the other dog.
Friendly, but busy with other stuff.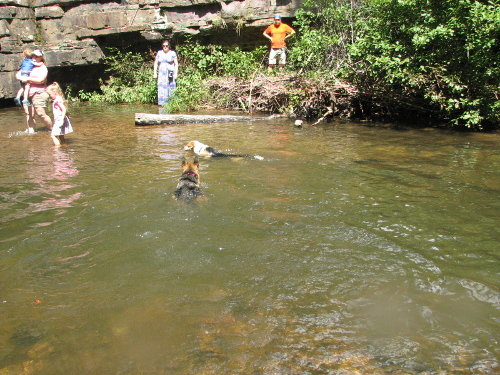 Sticks (and I) were more important.
He had a BLAST. He also chased sticks and played nicely with those 900 children when I let them throw sticks for him or they wanted and I said he could. The adults also enjoyed him, but he disengaged from all of it super easily when I might be even slightly interesting or seemed to want him to.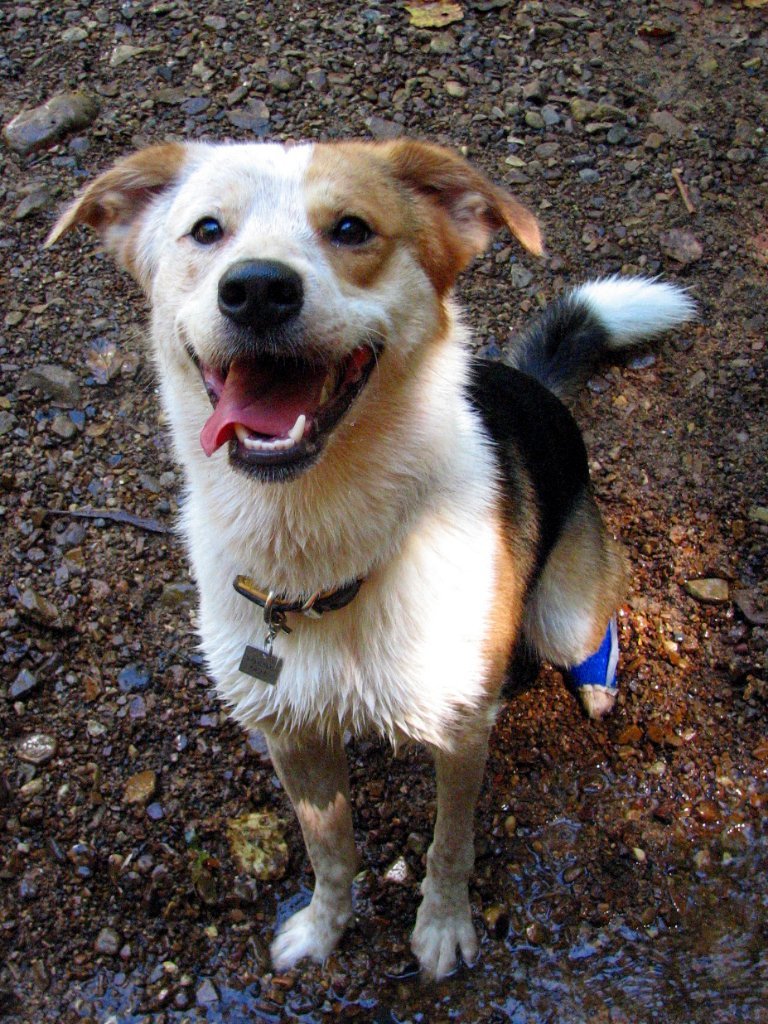 Short nap on the way out
Then we stopped to eat at a place with a patio - beside a 4-lane highway and lots of traffic and people going in and out and some motorcycles. Good there too, though ultimately ended up asleep under the table.
Then we came home and I dried, cleaned and disinfected his wounded foot and gave him a new bandage.
Definition. Of. Bomb. Proof.
I used to think that couldn't exist with drive, not to that degree. I was wrong.