One year ago today, DH and I drove to KY and met a kind rescue lady from TN in a dog park, and out of her car came a skinny, frightened golden puppy with a black tail and a strange-looking white ring on her back. An hour later, we knew she was the one for us, and we headed back to Ohio with our little pup.
We thought we were prepared...we had toys and a crate and a housetraining plan...since joining DF I've discovered I didn't know much at all, but fortunately Kim has been very forgiving of my mistakes. Now, white ring long faded and 25 lbs bigger than expected, she has become my "heart dog" in every sense of the term.
So here's a little (okay, huge) picture tribute to the last year of my time with Kim.
Petfinder pic
The first day we had her: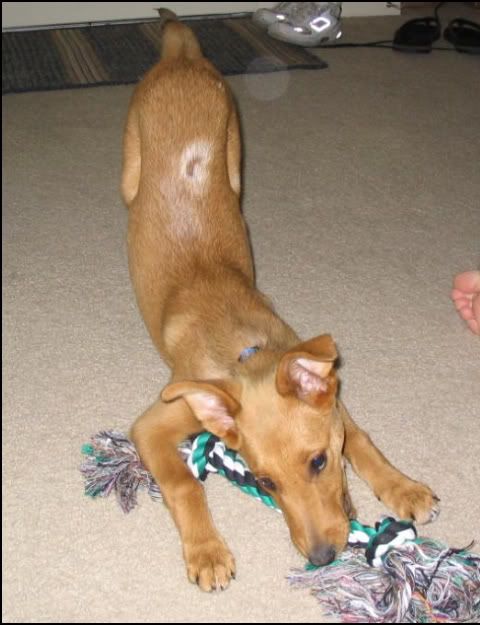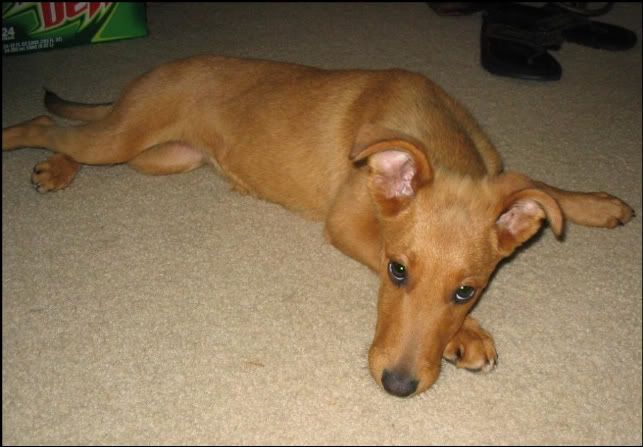 *so very many more*