Discussion Starter
·
#1
·
I have been trying to get JD out every day to experience new things. he has been to the dog park, petsmart, my parents house with their husky and 2 cats, and the park by my house!
I am falling in love with JD, and trying to convince my parents to try to adopt him as he gets along so well with their husky. They even went swimming today, and they SHARE bones, toys, you name it.
He is a smart boy, and still so young! He still has those sharp puppy like teeth! Well here are some current pictures!
swim, little man!
Oh that sun feels soooooo gooooood
"Thats how I roll"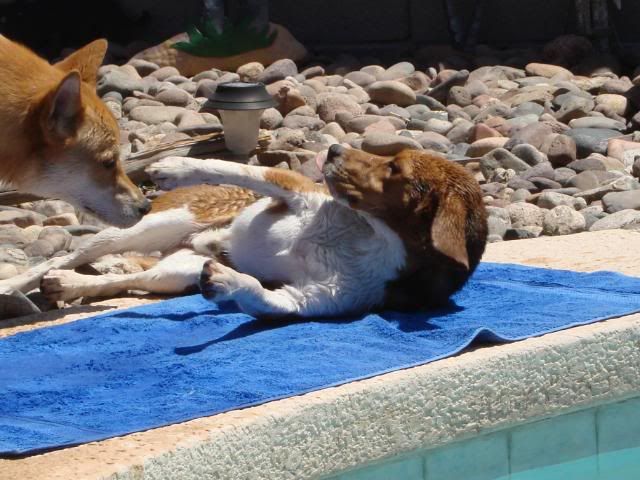 Who would have known he would be self drying?!?! Hes so low maintenance lol!