This is an ongoing thread - New pictures further back, being added (roughly) weekly. Growth of a puppy
If there was any doubt that she was negatively affected by being parasite ridden, that doubt's been removed right along with the fleas and worms.
She's growing, her fur is shiny (Not that these pictures show that) and she's an energizer bunny. She's also super smart. We've had a few incidents over the past couple of days of her pausing her play to go to the back door to paw and whine to be let out, where she immediately peed and/or pooed. She's learned sit and to come and she fetches her tiny ball like a pro.
Good girl.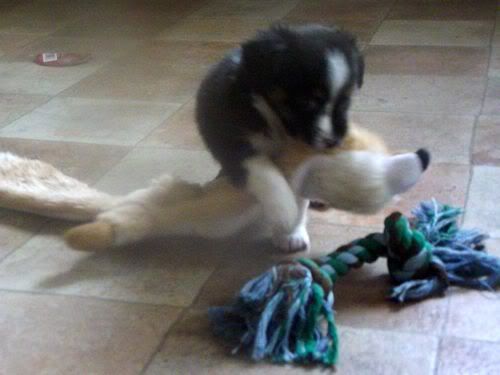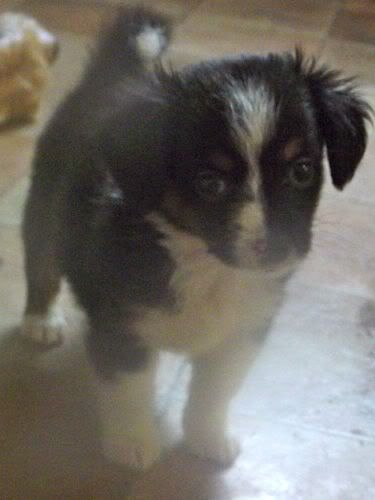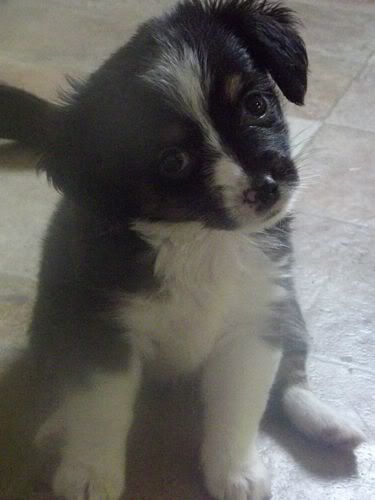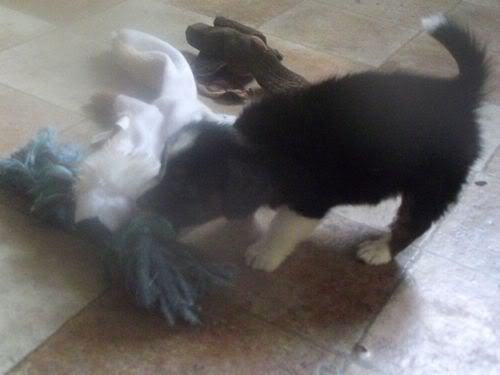 Jack, meanwhile, got a 3 mile, off leash hike today (a couple of more were on leash) - and we got POURED on for the last half-mile back. We played fetch, anyway. This is what he did while Kylie bounced around:
As an aside, I'll likely just update this post from now on, rather than starting a new one every Sunday. I am going to try to photo dump frequently; puppies really DO grow fast, and watching them grow is fun.