So, I got a new bike a few days ago and decided to try biking with my dog.
She wasn't afraid of it at all so I didn't feel the need to slowly train her with trusting the bike like some sites have recommended. I brought her outside with it and walked her along slowly next to the bike (I was on foot). She barely even noticed the bike so I attached her leash to the frame just below the handle bars and continued to walk her slowly with it. Then I got on and slowly pedaled. She did surprisingly well. She's very hyper active so I expected her to try to walk in all directions but she stayed with me the whole time even as I increased speed. I biked around with her for maybe an hour or so and then took her in. She seemed to really like it.
Today, after doing so well yesterday I felt like it was okay to take her to her usual dog park by bike which is about a 50 minutes walk and probably 20 minutes by bike. She did fine the whole way. I let her run in small intervals but kept the bulk of the ride at a trot. I also would stop every so often for potty breaks and just so she could rest. She then played for maybe 2 hours at the dog park (she doesn't get too rough so it didn't involve a lot of running or anything).
Anyway, on the way back she seemed quite tired. I could feel her pulling a lot on the leash and she wasn't keeping up as well. So, I pedaled really slowly almost the whole way back and took two rests. I could tell that she was getting tired because at one rest she immediately plopped down in the grass (she doesn't ever do that).
What has me worried now is that she is walking a bit off. Almost like a very slight limp on her front paws. Or like she's walking cautiously. I checked her paw pads and the skin on the front ones was a little worn. Not raw at all. Maybe like the top layer worn off.
Should I be worried? Would it be best to give the biking a rest for a day or so?
Also, in the future would boots be recommended? I see dogs without boots running with bikes all the time. How do they avoid worn paws?
Also, I AM aware that it's safer to bike with a dog using something like a Springer or similar bike attachment but I cannot afford something like that right now and she does really well with a leash. I do hope to get one in the future however.
I've also heard that age, coat, breed, etc. can depend on how well they do with biking so in case anyone needs to know she is about 6-7 months, smooth, medium length coat, border collie mixed with unknown, and she's also fairly small. Maybe a little smaller than a medium sized dog.
Here's a picture of how her paw pads look: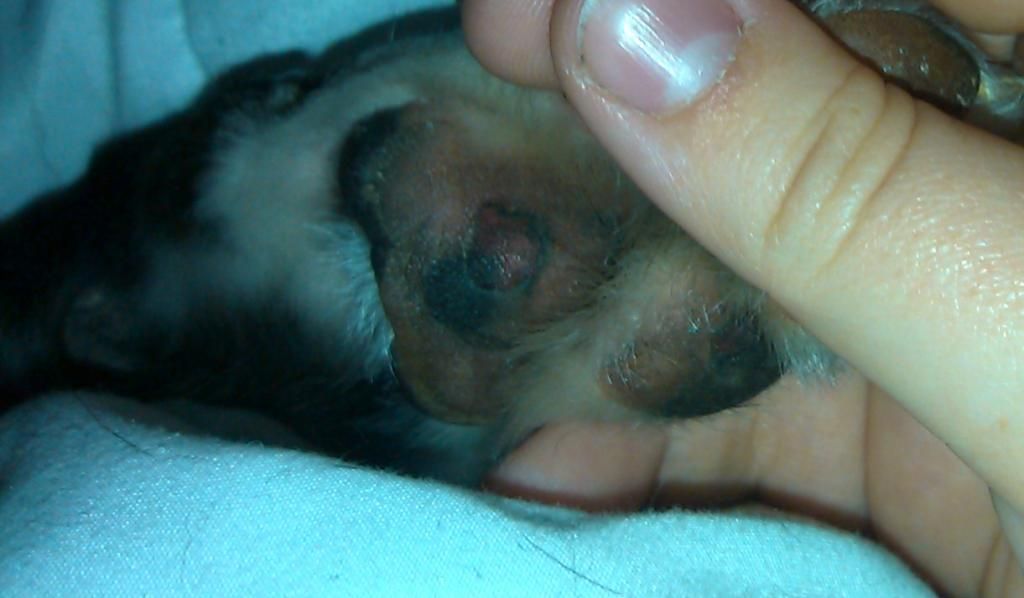 EDIT: I just took a closer look with a flashlight and her pads do look very slightly raw. And also a little was worn off on a toe pad as well.