So my dog Okami is 18 months old and the girl who I originally got him from said he was half Akita and Half Siberian Husky. However, as he as gotten older, I have started to think that he might not be an Akita and he might actually be half Kishu Ken. If you don't know, like Shiba Inus and Akita Inus, Kishu Kens (sometimes called Kishu Inus) are in the same family, but I would say Kishus, from a size perspective, are in between a Shiba and an Akita. They are also typically white, but another color does exist. He has the curly tail (which is curled about 90% of the time) so that could be a trait he either got from a Kishu parent or an Akita parent.
Now for the evidence for him being half Kishu Ken.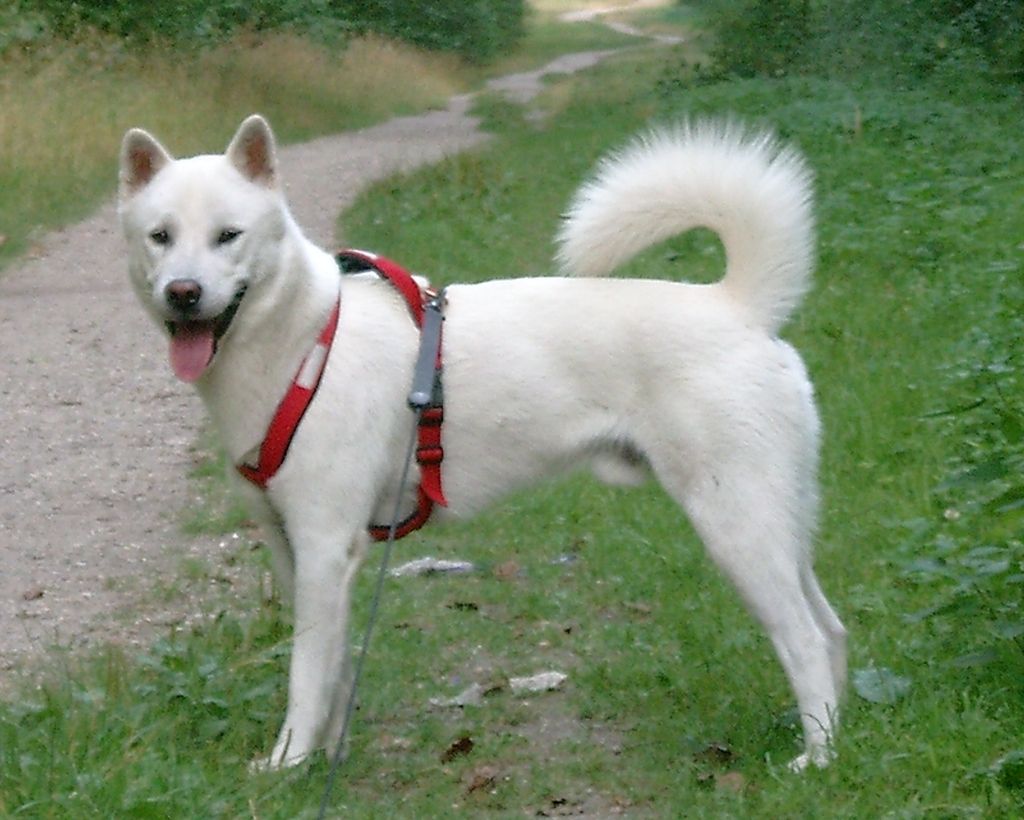 This is a Kishu Ken, and despite coloration (because my dog inherited the Husky coloration, when my dog is upright and panting, he very similar except he has different ears and eyes thanks to his Husky parent.
Below are some pictures of my dog: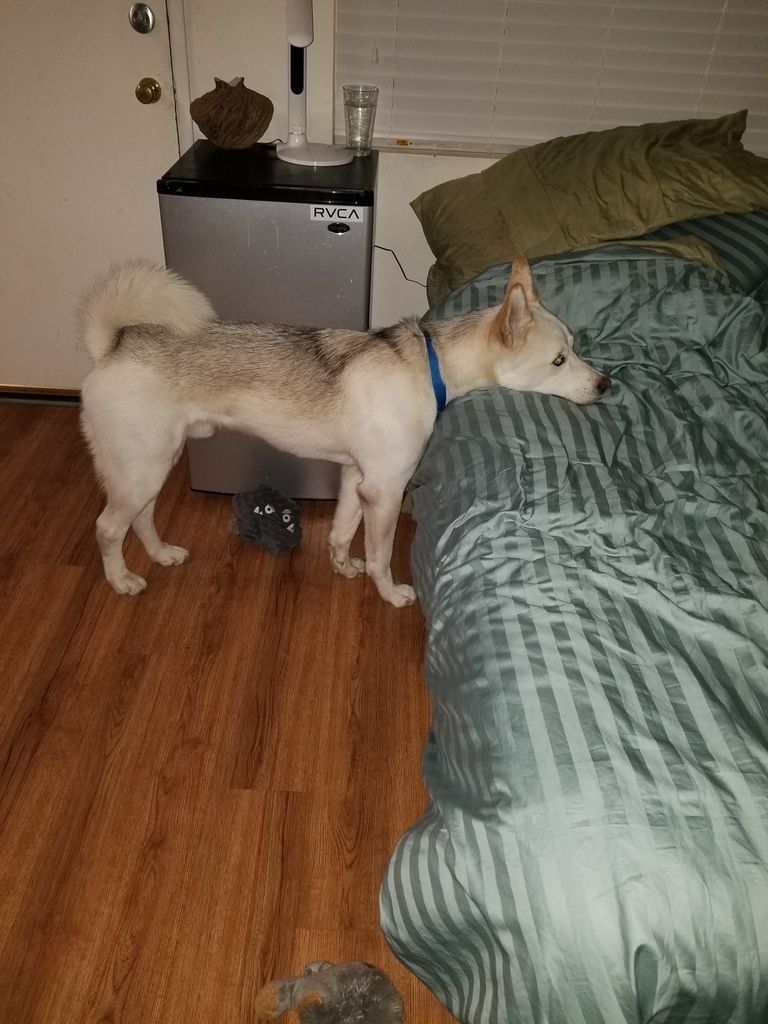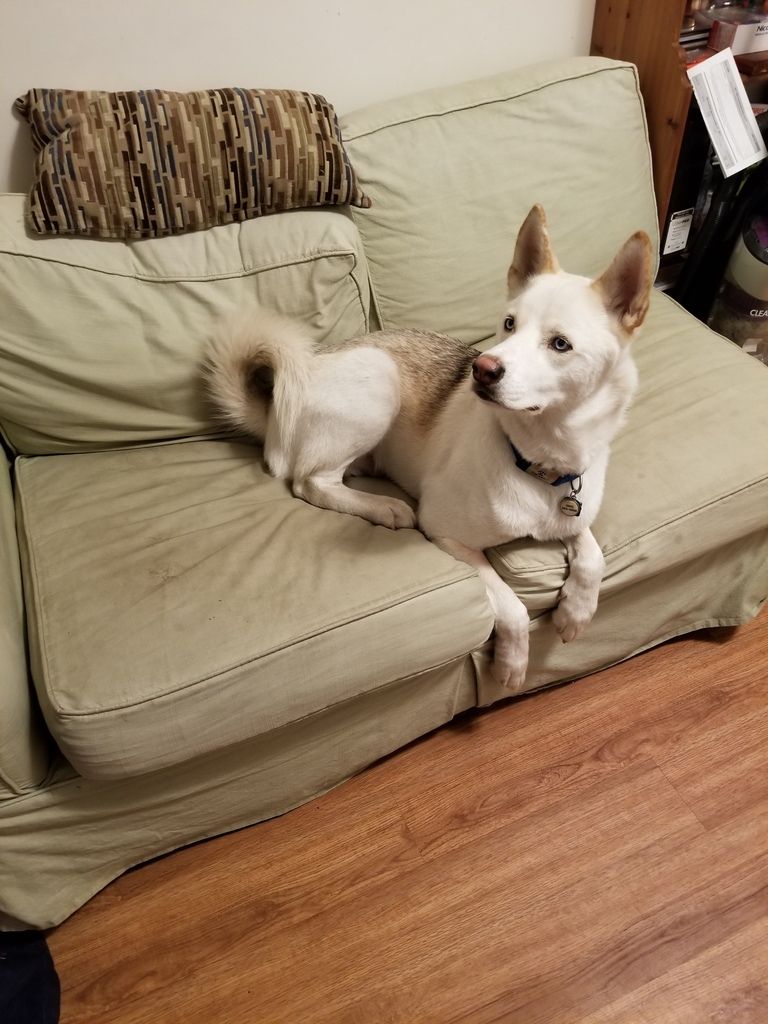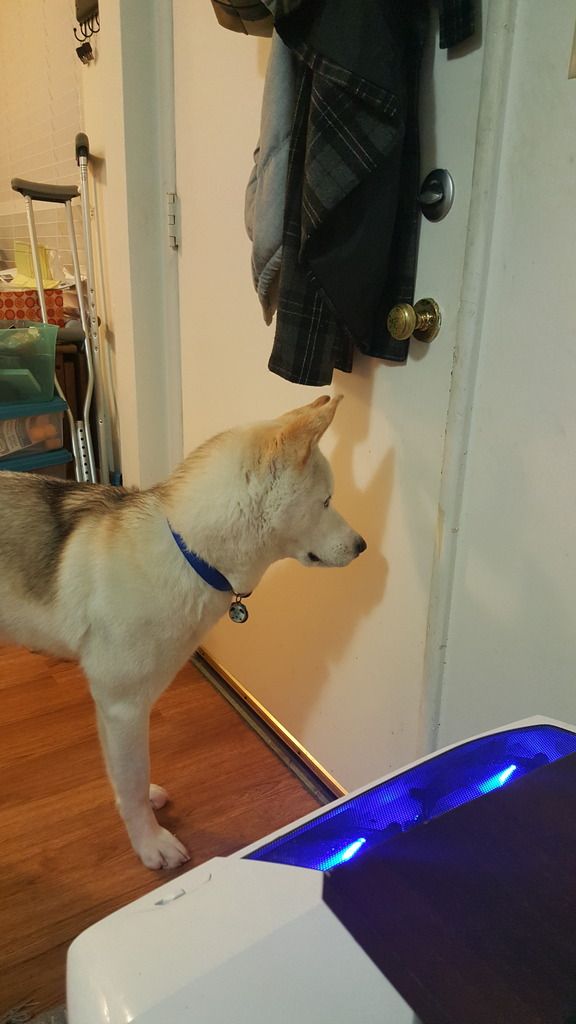 The girl who I got him from also said something very interesting. She said the the mom, who was Husky, was bigger than the dad, who was an Akita, but this doesn't make a lot of sense to me. A female Husky would never be larger than a male Akita but a female Husky could potentially be larger than a male Kishu Ken if he was on the smaller size and she was on the larger size.
He rarely barks except when he hears someone who he doesn't regozine which would align more with a Kishu since they aren't really barkers, but Akitas tend to bark at everything.
I also read that Kishu Ken's have a very high prey drive, similar to Akitas, but unlike Akitas, they are silent hunters. They prefer to stalk their prey (no barking) and then they go in for the kill. While on walks at the park, I have seen Okami go into stealth hunter mode with birds and small mammals and he literally gets as low as he possibly can to the ground, moves slowly and then tries to get them (but I never let him of course).
His weight and size also align with him being a Husky / Kishu mix because he is between 60 and 70+ lbs (and again, he is 18 months old). At his current weight, he would be much smaller than a typical Husky / Akita mix- I have seen females who weigh over 90 lbs and I have seen males who weight upwards of 130 lbs.
Where Akitas are typically thought of as a breed of average intelligence, Kishus are extremely smart. My dog knows how to open the fridge, how to open trashcans and even though he can be stubborn at times, he picks up on new commands fairly well.
I know without blood work all we can do is speculate, but I think the girl who I got him from was mistaken and the person who she got him from just didn't know the difference between an Akita and a Kishu Ken.
The only evidence that I have for him being an Akita is that he seems to be very protective of me (which is typically an Akita thing). In addition, he is pretty skinny so he might end up getting larger than 70 lbs and of course last, but not least, Kishu Kens are a little on the rare side because they have only been in the U.S. for just over a decade.
What do you guys think? Is he half Akita or half Kishu Ken?