Discussion Starter
·
#1
·
my pup was doing great up until his accident. someone ran him over when he got loose, and after a very expensive surgery, we got him back sans tail. he was 7 months old at the time of the accident.
it took him about 4 months to fully recover, and hes doing great now, but unfortunately all of his previous good behavior is gone. well, not everything but he constantly pees all over the house. hes not neutered, and he has already started marking.
before his accident he was peeing and pooping on his puppy pads. after the accident, and up until now hes urinating everywhere, hes marking every corner in the house, and hes fully relieving himself on the legs of the chairs in the dining room. my girlfriend is at her wits end, and im tired of sponging up urine for an hour after i get home from work. we leave at least 3 pads out for him during the day, he will use them at night no problem.
actually he does not urinate when we are home, only when we are out. perfect example, i left for 10 minutes to run a quick errand, and he relieved himself on the leg of the dining room chair, not 10 inches away from his puppy pad.
i cant kill him, hes too cute. but i dont know what to do anymore.
here he is in all his awesome glory. (i taught him how to beg just last week)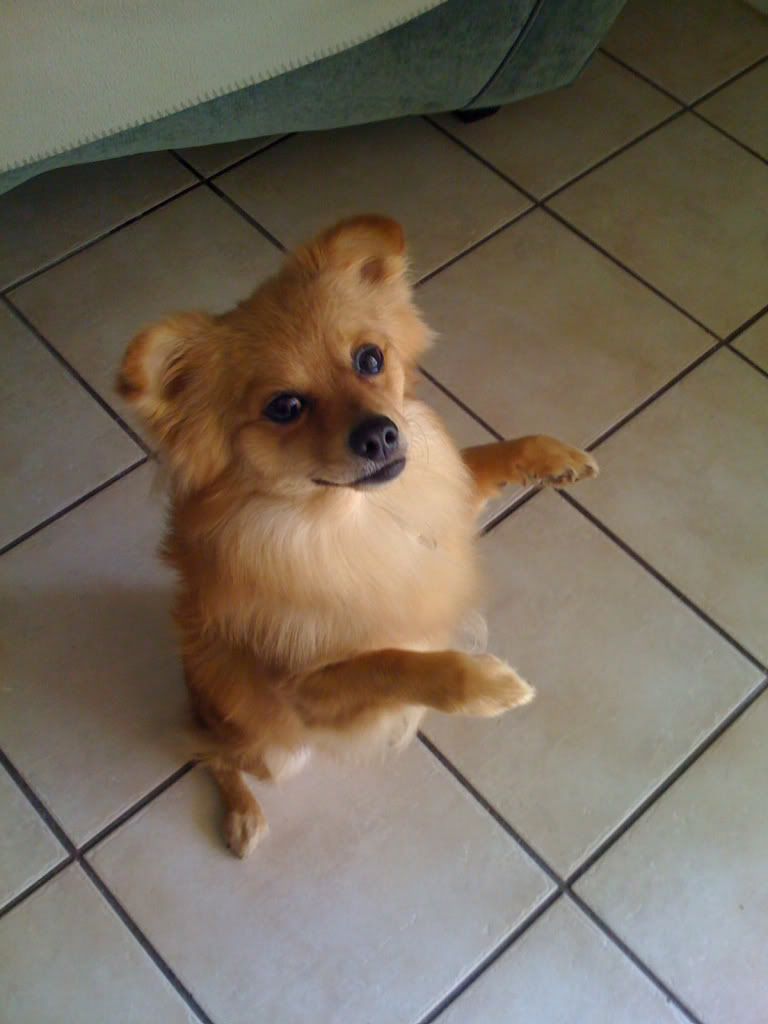 so my question is, what kind of success will i have attempting to crate the dog so he can be confined while we are out? is these even the route i should go down? this is my first dog, he has two cat brothers. they were toilet trained pretty easily.