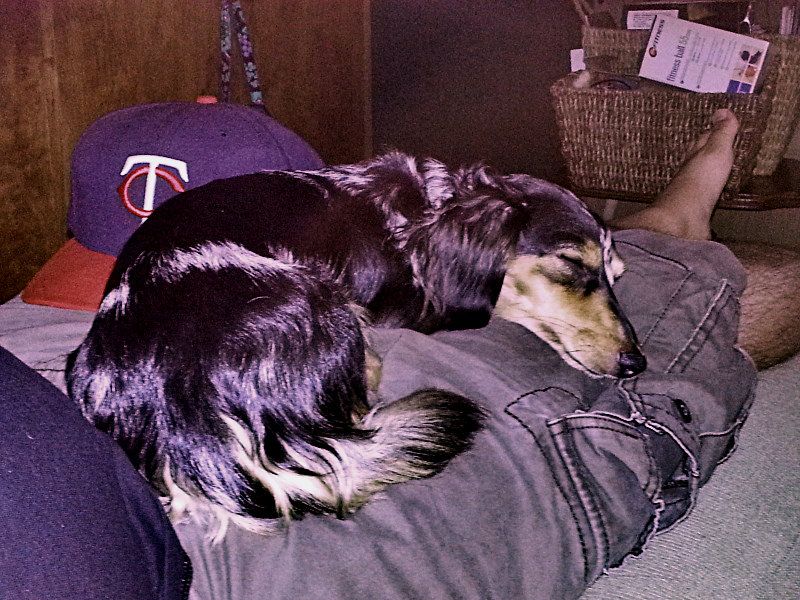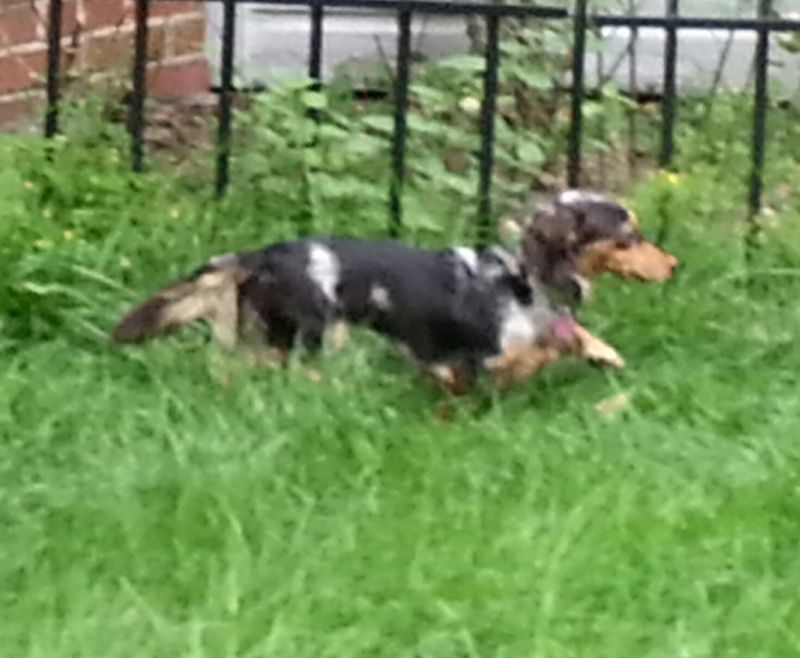 My son's girlfriend has always wanted a dachshund. They found Mattie, a miniature long-haired dachshund, at a rescue in Minneapolis.
She's about a year old, 8-1/2 pounds and one of the most beautiful dogs I've ever seen.
She's gotten herself in trouble with strangers who insist on the swoop-and-scoop approach to getting acquainted and has nipped a few people. If you give her a few minutes to meet you on her own terms, she will be your friend forever.
She and Duke (a 65-pound mix) are buddies. Zeke (miniature schnauzer) was here when she came for her first visit this last weekend and quickly learned that little Mattie is not to be trifled with. He snarled at her and she told him off. After that, Zeke walked a wide path around her.
She's in training classes, but I truly think it's the humans that don't know how to approach a dog that need training.
I can't believe she ended up in a rescue, but I imagine someone was put off with her feisty nature.
I apologize for the cell-phone photos.